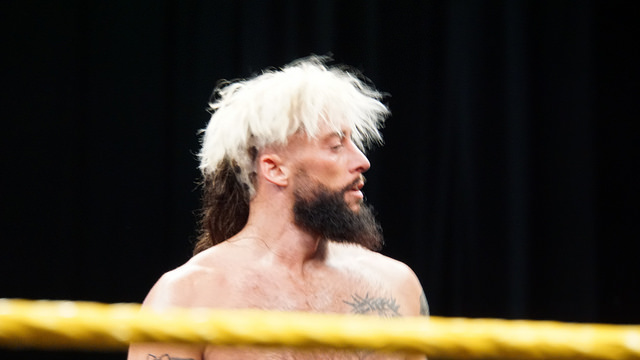 Enzo Amore Retires From Wrestling
In a recent interview with TMZ, former WWE Cruiserweight Champion Enzo Amore has announced his retirement from wrestling. According to Enzo, when asked about a return to the ring, he stated "not in a million years" and that there was "no amount of money anyone could offer him" to change his mind.
Enzo Amore is a former WWE Cruiserweight Champion. His most memorable moments came when tagging with long time partner Big Cass in NXT and on Monday Night RAW. Enzo was known for his boisterous personality and tendency to annoy those around him. Enzo's main attraction was his over the top entrance, where he would announce himself and Big Cass as "the realest guys in the room."
Since His Release
Enzo was released from WWE after sexual assault allegations came to surface back in January. These accusations were later dismissed due to a lack of evidence. WWE did not rehire Enzo Amore after he was found not guilty. At the time of his release, Enzo was WWE's cruiserweight champion. He would later vacate it due to his firing.
Since his release, Enzo Amore has become a newcomer on the hip hop scene. Under the name "Real 1", Amore has released two songs: "Phoenix" and "Bury Me a G". He has promised the release of an album entitled "Rosemary's Baby" in the near future. According to Amore, in his TMZ interview, the album is named after his mother.
"The album's gonna be called, "Rosemary's Baby". It's named after my mom… So, I'm Rosemary's baby." -Quote courtesy of TMZ
This announcement puts to rest the rumors of his possible in-ring return to Impact Wrestling. Then again, he could just be teasing us and already planning a return to the squared circle.
We wish Enzo the best of luck in his future endeavors as we await the release of his first studio album.
Social Media
Follow us on Twitter: @T101Sports and @T101SportsWWE
Also, follow the writer: @JordanPiekarski