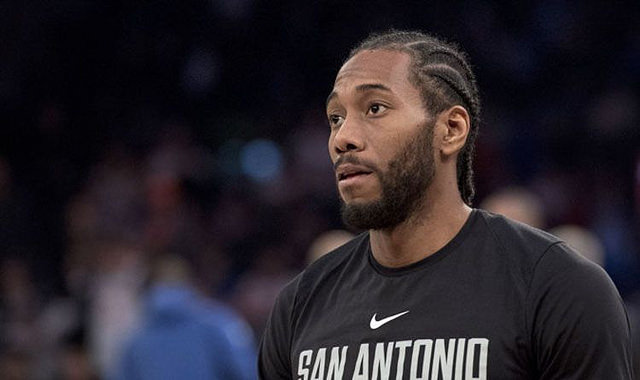 Los Angeles Clippers: The Pursuit Of Kawhi Leonard Has Started
The Los Angeles Clippers are in position to be major players in free agency next summer. Teams always make a move, even if it's a minor one, to help their odds of landing a star in free agency.
Yesterday, the Clippers did just that when they fired their television game analyst Bruce Bowen. The firing was over Bowen's comments about Kawhi Leonard's quad injury and wanting to leave the San Antonio Spurs. Here's what he said to Sirius XM radio back in June.
The Los Angeles Clippers Firing Of Bowen Shouldn't Be A Shock
In life and in business, establishing and maintaining relationships are very important. The Clippers firing Bowen is all about trying to get into Leonard's good graces. That's their way of telling him and his camp the pursuit of his services has officially started.
Another big reason why the Clippers are ramping up their pursuit of Leonard is because of LeBron James and the Los Angeles Lakers. In Los Angeles, the Clippers haven't fared well historically when it comes to landing free agents. They see the Bowen firing as an opportunity to get ahead of the Lakers for Leonard's services.
With Jerry West In The Clippers Front Office, Don't Count Them Out
The Clippers are feeling confident with Jerry West in their front office as a consultant. We all know his role with the Clippers is much more than that. His role is to help them acquire a star or two, which he's done in the past. Getting rid of Bowen is definitely something West and billionaire owner of the Clippers Steve Ballmer would do.
Leonard has stated that he wants to be in Los Angeles. The Clippers can sell him on the franchise being built around him. The Bowen firing is a great way for the Clippers and Leonard to start establishing a good relationship. It's definitely something to look back on if he does join the Clippers next summer. The moves that most don't pay attention to always seem to matter.