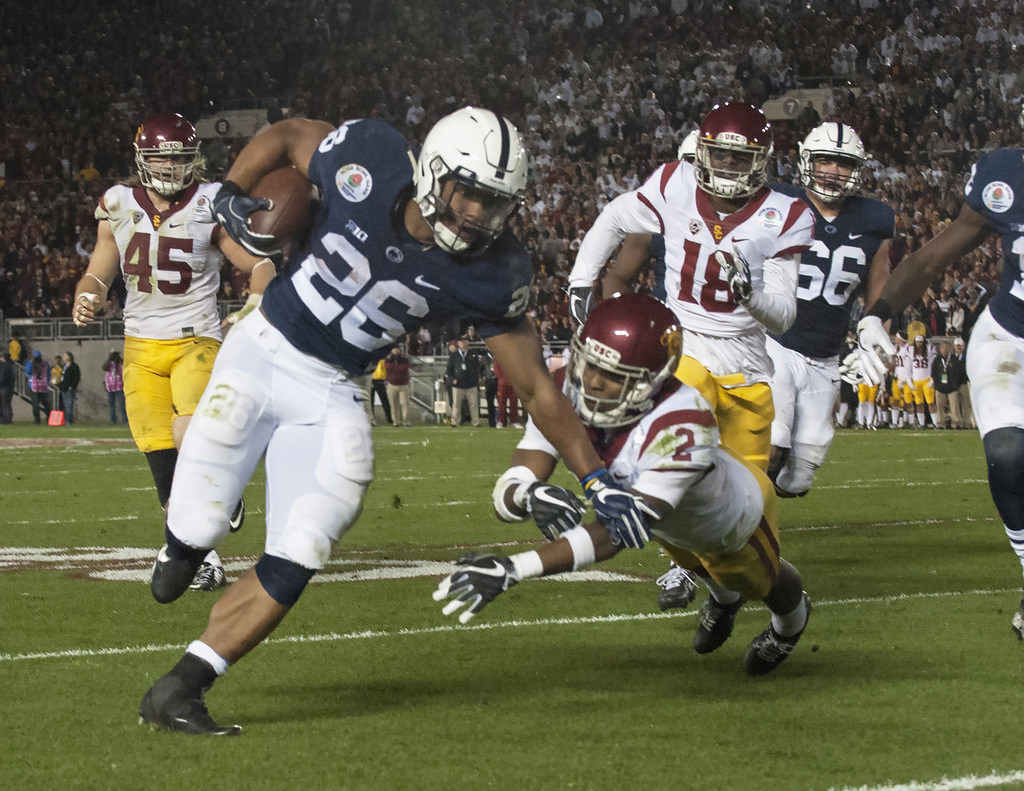 New York Giants rookie running back Saquon Barkley went down with an injury in practice today. The injury came when he stretched out to snag a pass on a wheel route. Barkley was seen in a leg wrap for the duration of the practice. The leg wrap sparked speculation on what the injury may be.
Shortly after the injury head coach Pat Shurmur had this to say.
"I think he's all right, but we'll see."
The Giants would later confirm that Barkley is suffering from a mild leg strain. They also said they would be cautious with Barkley going forward.
Should The Giants Hold Barkley Out Of The Preseason?
After the injury scare, there have been calls for the Giants to hold Barkley out for the rest of the preseason. The Giants have shown that the dynamic rookie will be a large part of their offense in the upcoming season.
It would be wise for the Giants to shut Barkley down for the remainder of the preseason as he could easily aggravate the strain with a large workload. If the Giants do hold their prized back out, there are many players that will get more work in his absence.
Veteran running back Jonathan Stewart should see work on early-down carries. Pass catching specialist Wayne Gallman Jr. should see third down reps. While these players will get increased reps, they will not see increased time in the preseason if Barkley is healthy.
Saquon Barkley's Profile
Barkley signed with Penn State out of high school as a four-star recruit. He quickly outplayed this rating as he turned into one of the most exciting and explosive college running backs in recent memory. He broke onto the scene in his freshman year when he rushed for over 1,000 yards.
Barkley built on this success in his sophomore year rushing for 1,496 yards and 18 touchdowns. Barkley also showed his receiving prowess catching 28 passes for 402 yards and another four touchdowns. His rushing stats took a dive in his junior year when he rushed for 1,271 yards and 18 touchdowns.
He continued his dominance as a receiver with 54 catches for 632 yards. After his junior year, Barkley declared for the 2018 NFL Draft after being hailed as a once in a generation player. He was drafted by the Giants number two overall.