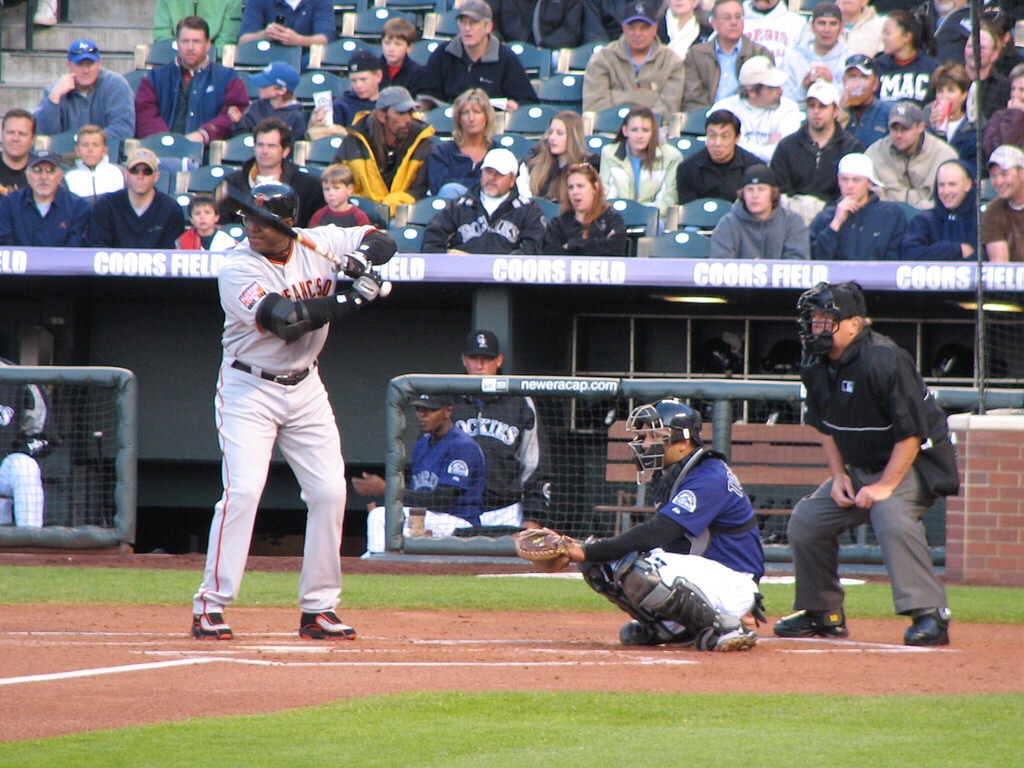 Giants set to retire Barry Bonds' number tonight
Tonight is the night Giants' fans have been waiting for for a long time. The Giants are retiring number 25 to honor the home run king himself, Barry Bonds. The ceremony will take place before first pitch as the Giants will take on the Pirates. This is fitting considering Bonds started his career in Pittsburgh. Bonds will be the 12th player in Giants history to have their number retired.
Bonds career at the Bay
Barry Bonds made his mark in San Fran, mostly from hitting 586 of his 762 home runs with the Giants. Bonds also won five of his seven MVP Awards as a Giant. Throughout his career, both in Pittsburgh and San Francisco, Bonds quickly emerged as one of the most fearsome hitters in baseball. So much so that he was intentionally walked 688 times in his MLB career! The greatest moment of his career came on August 7th, 2007, when Duane Kuiper called number 756. "Bonds hits it high; he hits it deep. It is outta here! 756!" The home run that changed baseball forever as Bonds broke the legendary Hank Aaron's home run record with career homer 756. Bonds finished his career hitting .298 with 762 home runs and 1,996 RBIs.
Bonds Hall of Fame Case
It's no secret to anyone that Barry Bonds has the numbers to make it into baseball immortality in Cooperstown. However, Barry Bonds is also one of the most controversial players ever. Rumors swirled of Bonds potentially using PEDs throughout his career, which has hurt his reputation and place in the Hall of Fame. Though some fans don't see a definitive answer, some boycott the alleged "cheater" going into the Hall of Fame and others praise him and expect Bonds to get the call sooner rather than later. Time will tell if Bonds is seen as worthy of entering Cooperstown as year-by-year, he gets closer to the required 75% of votes to get in.