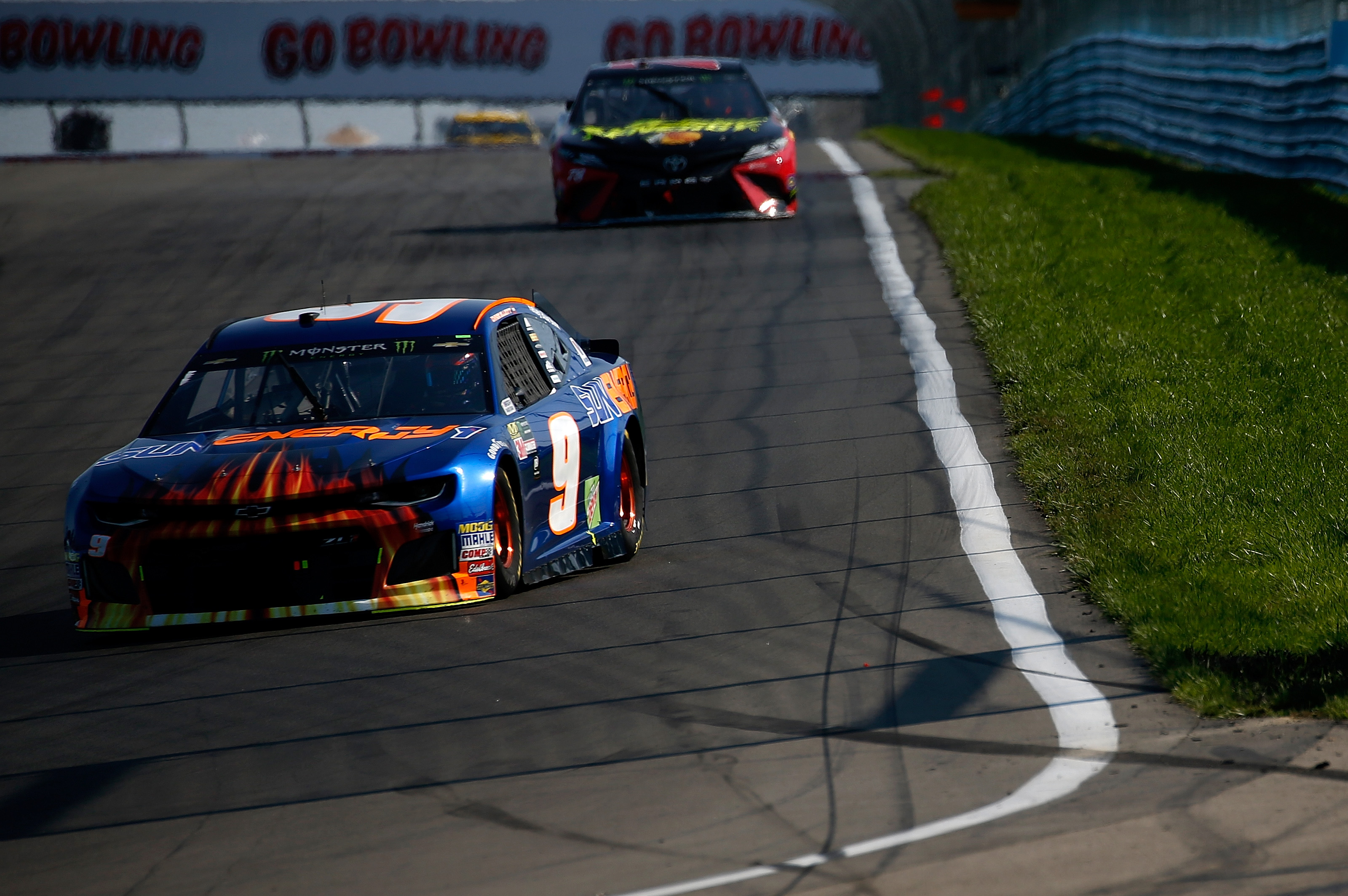 Chase Elliott Gunning for 2 Straight Wins at Michigan International Speedway
Last weekend, NASCAR fans finally got to see something they've been waiting on since 2016. That, of course, is Chase Elliott earning his first career Monster Energy NASCAR Cup Series victory. Chase was dominant last week at Watkins Glen, leading 52 of 90 laps en route to his first victory. While fans had to wait almost 3 years to see Chase grab his first checkered flag, they may not have to wait long to see him grab his second.
That is because this weekend the Monster Energy NASCAR Cup Series is heading to possibly his best track, Michigan. Chase immediately had the hang of the 2-mile Michigan International Speedway. He finished second his first three starts at the track and led a combined 66 laps in those starts. In fact, in five career starts at the track, Elliott has never finished worse than 9th. What makes him an even bigger threat is that he has an average finish of 4.6 at the track.
Chase Elliott looks to make History
While Elliott finally got his first win last weekend, the pressure this weekend is still on. That is because he has a chance to make history this weekend. If Chase were to win at Michigan this Sunday, he would become the first driver in 53 years to win his first two races back-to-back. That would mean he would be the first driver in NASCAR's modern era to accomplish the feat. With the way Elliott has been performing lately, he is a genuine threat to accomplish this on Sunday as well. Elliott is on a roll as he has finished top-10 in his last three starts, and there is perhaps no bigger confidence boost for a young driver than earning their first career win. So this weekend at Michigan, fans should look for Chase Elliott to put his name in the history books.