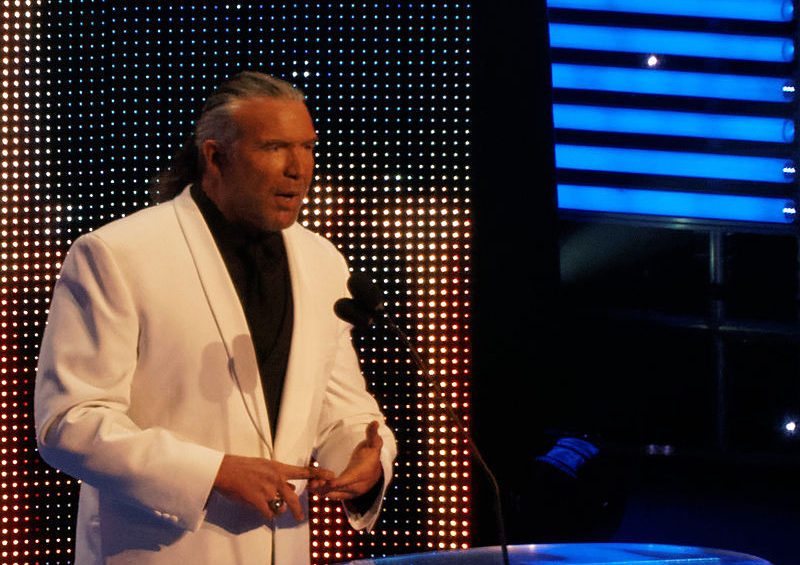 Scott Hall
Scott Hall, The Bad Guy Razor Ramon in WWF/E, had a somewhat awkward moment with someone else on her Instagram post; and that person is not a wrestler, she's an active singer/rapper/actress: Chanel West Coast.
What did the Bad Guy do?
This is what she wrote 2 days ago on her official Instagram-
"chanelwestcoast – My happy place is on stage …"
Click the link below for her photo: https://www.instagram.com/p/BmNC0bSlFeg/?utm_source=ig_share_sheet&igshid=1crmewpo4jrku
The Bad Guy then posted the next day on her photo with this-
"scotthallnwo – Your happy place could be on my face (smirk emoji). "
Hall became popular as Razor Ramon in WWE, for portraying the characteristics of Tony Montana and Manny Ribera from the movie Scarface; and is nicknamed "The Bad Guy". And furthermore is one of the founding members of the notorious stable the nWo in WCW.
Hall is great with the Bad Guy character, people quickly assumed it was the real deal, and Ringside News posted on their twitter account. But the Bad Guy fired back by saying that "scotthallnwo" was a fake account, and he wasn't the one writing that comment.
Scott Hall Wants Chanel West Coast To Sit On His Face #News #WWEhttps://t.co/xXBkV87zn1

— Ringside News (@AskRingsideNews) August 8, 2018
https://platform.twitter.com/widgets.js
Hey yo @AskRingsideNews that's a bogus IG account . My IG acct is @realscotthall

— Scott Hall (@SCOTTHALLNWO) August 8, 2018
https://platform.twitter.com/widgets.js
TSJ Writer Andrew Aung thinks:
I know that was a fake account, because he may be the Bad Guy in the ring, he's not "Bad" on social media for sure; and he's busy "getting the band back together", the nWo. Not too long ago Hall and Nash visited WWE's Performance Center in Florida, and posted photos with the brother 4 life, Hollywood Hogan, at Hogan's Beach Shop; wearing the nWo T-shirts.
Scott Hall social media incident is nothing but FAKE, some loser trying to pretend to be the real Bad Guy.
Follow us on Twitter:
Follow the writer: