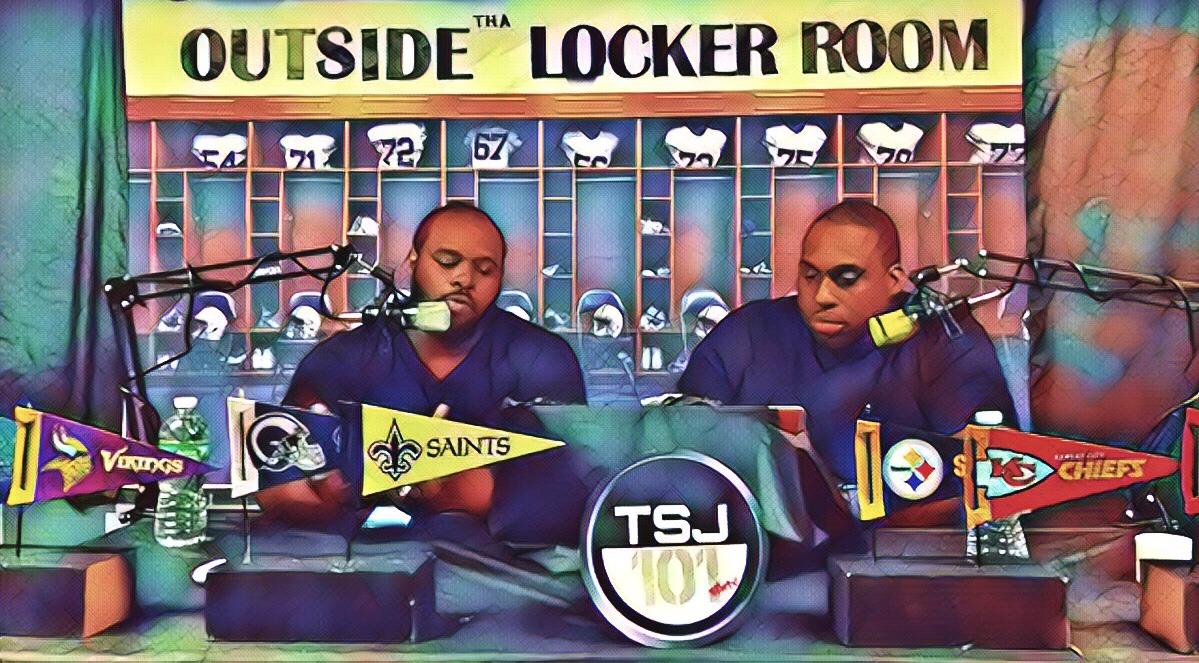 The OTLR Show – "Outside Tha Locker Room"
The OTLR Show with Da Bird-Man & The Don of Sports is resented by TSJ 101 Sports. OTLR Show airs LIVE every Friday at 8 pm eastern standard time live on TSJ 101 Sports Facebook Page.
Da Bird-Man & The Don of Sports bring you a full hour of sports talk from around the world of sports, from the NFL, NBA, NHL, NCAA and so much more.
The Philadelphia-based duo bring passion, dedication, and arguments not heard anywhere else.  Additionally, they bring a unique blend of insightful and thoughtful conversations to their audience. They also will break down the top news, games and controversies throughout the sports world.
Nevertheless, the duo will bring their unique perspectives on the sports world while putting on strong opinion and reaction as stories unfold.
So tune in every Friday at 8 pm eastern time on TSJ 101 Sports' Facebook.
"Where Sports Meets Common Sense"
https://www.facebook.com/TSJ101/?ref=br_rs
And now, we're on YouTube, where you can also watch previous episodes of OTLR, amongst other videos:
https://www.youtube.com/channel/UCFtccsDbIdL324jfm5mezkw