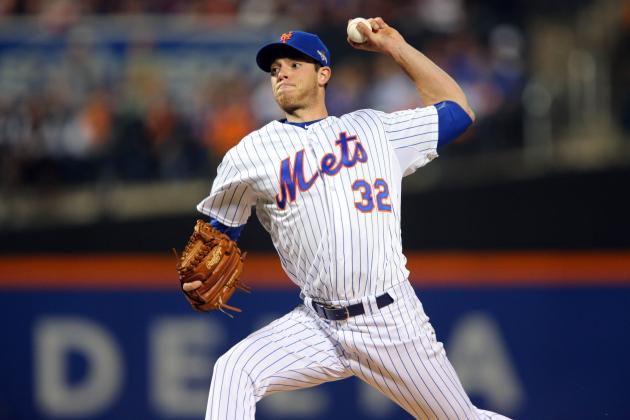 Mets place Steven Matz on 10-Day DL
Earlier today, the Mets placed lefty Steven Matz on the 10-Day DL with a flexor pronator strain. The Mets also announced that they have recalled RHP Corey Oswalt from Triple-A Las Vegas to take his rotation spot. There was no structural damage in Matz's elbow which should only limit him to missing one start. In Matz's last outing, he lasted just two-thirds of an inning against the Nationals, giving up seven runs in the Mets' eventual 25-4 loss on Tuesday. He later claimed after the game he felt a "dead arm" while pitching. On the year, Matz is 5-9 with a 4.35 ERA.
Steven Matz's future with the Mets
As the Mets' struggles continue, many fans wondered if the front office would sell-off and start the rebuilding process, or if they would build around their core pitching. Mets officials have made it clear that they plan to compete in 2019 building around Matz, Wheeler, deGrom, and Syndergaard. Matz has been subject to many trade rumors during the first half of the season as he is having a huge bounce-back season for the Mets. As of now, the Mets plan on keeping Matz and company and building around their pitching to compete in 2019.
The emergence of Matz in 2018
It's no surprise to Mets fans that Steven Matz was one of the big question marks coming into this season. Matz spent most of 2017 on the DL and was very inconsistent from start to start. In 2018, Matz has changed that and began the year looking like the pitcher Mets fans were expecting him to be. However, Matz has started to slip a little as of late as shown by his implosion on Tuesday against the Nationals. Matz expects to only miss one start, and get back on track to finish out what has been a disappointing year for the Mets.