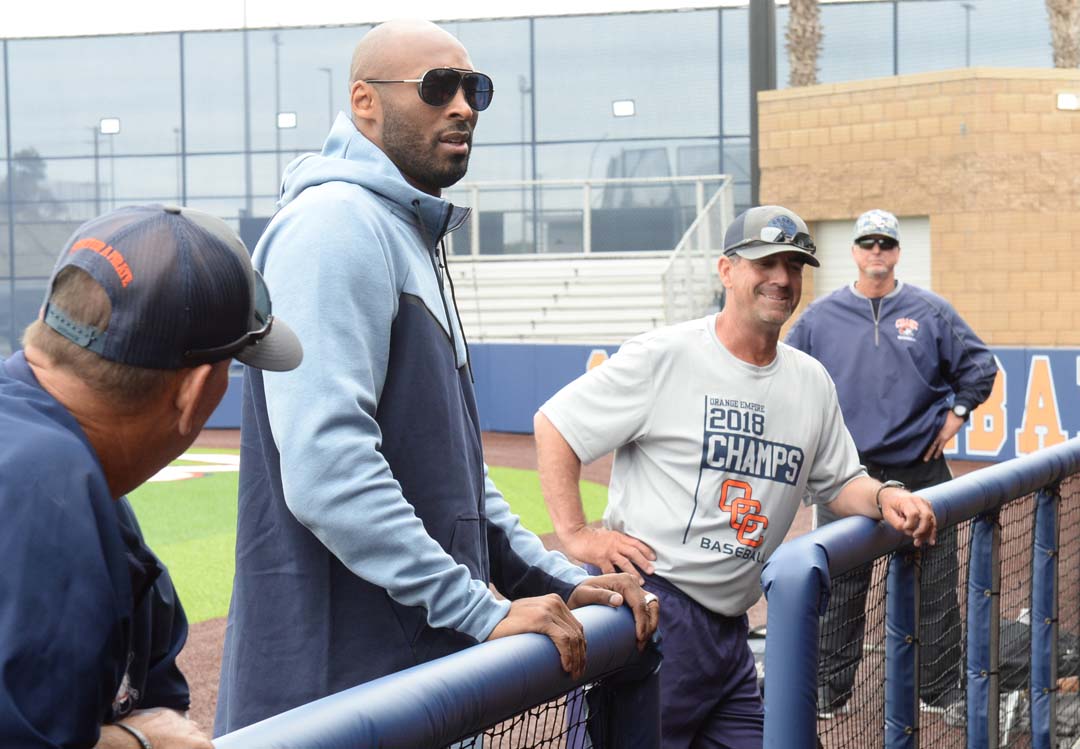 Kobe Bryant's Wife Vanessa Shoots Down Mamba Comeback
With LeBron James coming to Los Angeles over the off-season, rumors began that maybe Kobe Bryant will give it one last shot. Bryant, 39, retired after the 2015-16 season, his 20th season in the league. Bryant had an memorable last game in the purple and gold scoring an amazing 60 points before 'dropping the mic.'
Missing the post-season for five years consecutively was not the game plan for LA. The Lakers have only won 61 games since the Black Mamba hung up his jersey. However, with the King now lacing his sneakers for the iconic franchise, making the playoffs should not be an issue.
Wife Kills Rumors
Even with LeBron taking his talents to LA, that apparently still isn't enough to get Kobe out of retirement.
Vanessa Bryant, Kobe's wife, commented to a fan on Instagram to put the rumors to rest that her husband will return to the court: "Kobe will not be coming out of retirement to play again. He doesn't want to play again and frankly we really enjoy spending time together as a family without the crazy game schedule interfering with birthdays, holidays and special events."
On ESPN's "The Jump" Bryant basically quoted exactly what his wife stated. Bryant told The Jump's host, Rachel Nichols that he has a hard enough time keeping up with the youngest of his three daughters and running a production company.
Ex-Teammates Add Fuel To The Fire
Shaquille O'Neal, former teammates of the Black Mamba and the King, told TMZ that "Kobe's coming back":
O'Neal is known for his hilarious shenanigans and could be trolling the fans to get everyone in an up-roar. TMZ Sports cameraman also asked Matt Barnes if he thought Bryant would comeback for another year, and Barnes said, "That'd be dope." Whether the Big Aristotle and Barnes have an inside source or just want to stir the pot even more, these comments really got the Laker fans buzzing.
I guess its safe to say, when Kobe Bryant says "Mamba out," there is no return in the immediate future.