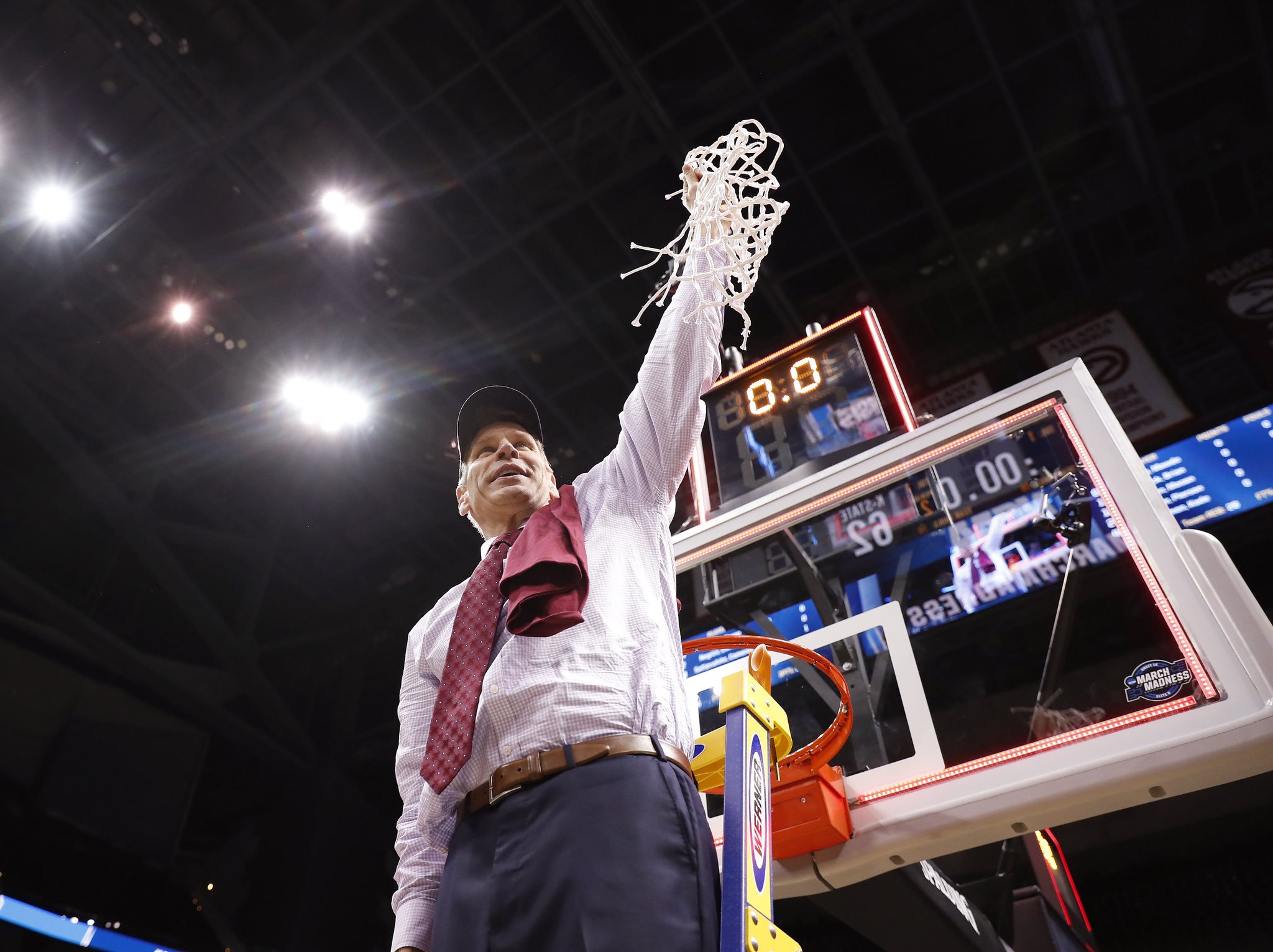 How Good Will The Loyola-Chicago Ramblers Be This Season?
The Loyola-Chicago Ramblers went on an unbelievable Cinderella run last March. They got all the way to the Final Four. They've lost some key players from last season.
Who They Lost?
The Ramblers lost three of their top six players from last years team. All three of these guys had a big impact on the team.
Dante Ingram
The Ramblers are losing Forward Donte Ingram. He was a senior on last years team and was one of the most important players. Having a versatile guy like him was huge for this team.
Ingram averaged 11 points and 6.4 rebounds per game last season. He shot 39.2% from three-point range last season. His shooting was huge for the team in the tournament.
Loyola-Chicago had a special run last March. It wouldn't have been possible if it wasn't for this shot by Donte Ingram against Miami. The Ramblers were the popular 11 over 6 upset pick and they didn't disappoint.
Ingram is going to be missed greatly next season. They don't have a versatile guy like him coming in next season. If they want a fast lineup they'll likely have to play four guards which will work but it isn't as reliable a having a guy like Ingram.
Aundre Jackson
Jackson is another forward who will be missed. He started fourteen games this past season but didn't play as many minutes as the year before. He averaged 11 points and 3.2 rebounds per game in just 18.9 minutes per game.
Jackson started the first thirteen games of the season then started senior night against Illinois State. That didn't stop him from making an impact though.
His name won't be remembered like some of the other guys who made game-winning shots or made big plays. He still had contributions though.
Jackson scored double figures in four of the five NCAA Tournament games last season. He was a very efficient player for the Ramblers. They will need someone like him to emerge and be a key contributor off of the bench.
Ben Richardson
Clayton Cluster will be without his high school teammate Ben Richardson for his senior season. Richardson averaged 6.9 points, 3 rebounds and 3.8 assists per game last season. He did a little bit of everything for the Ramblers.
He shot 3.4 three-pointers per game to just 1.6 two-point attempts per game. For good reason, he was a 40% three-point shooter over his career as a Rambler, including 40% last season.
Ben Richardson had a huge performance vs Kansas State in the Elite 8. He scored 23 points including making six of seven three-point attempts.
It seemed like whenever the Wildcats would go on any sort of run Richardson would hit a three to keep them from getting back in it.
Loyola-Chicago will have enough shooters next season. They may not have a guy like Richardson who will heat up when the defenses are focused on the other guys.
Returning Stars
These three guys are locks to start this upcoming season. They all had huge impacts on that Final Four run. It'll be interesting to see who goes around these guys in the starting lineup.
Cameron Krutwig
Krutwig averaged 10.5 points and 6.1 rebounds per game in his freshman campaign. He has a lot of skill around the rim. He is gonna be a perfect big to have with the small ball lineups the Ramblers will use.
There's still some games where his minutes are limited. Teams that have smaller, faster bigs make it hard for Krutwig to play normal starter minutes. Against Nevada, in the Sweet 16 last year, he played just 13 minutes.
He had some very good performances during the NCAA Tournament. He was great against Michigan and was key to them getting that early lead.
He gave Moritz Wagner a lot of trouble on the offensive end. Neither of these two guys was successful on the defensive end. Krutwig finished with Seventeen points and six rebounds in that season-ending loss.
Loyola-Chicago is gonna rely on Krutwig offensively more this season than the past year. The Ramblers lost a couple key guys so they'll rely on the core three to get the team buckets while the new guys get adjusted.
Marques Townes
Townes had a big year in his first season at Loyola-Chicago. He was a very efficient player which is no surprise since the Ramblers run a very efficient offense.
He spent his first two seasons at Fairleigh Dickinson. Townes was a good player there but transferring to a school like Loyola-Chicago gave him so much more opportunity.
He averaged 11.1 points, 4 rebounds, and 2.4 assists per game last season. His three-point percentage went from 34% to 38.7%. He also improved his free-throw percentage to almost 75% after shooting just over 69% two years ago.
That shot against Nevada was huge. The way the Wolfpack had been playing they may have won the game if given the chance. It was a game for the ages.
Townes is gonna in line for an advanced role next season. He is gonna be one of the focal points of the offense, even more than this past year.
Clayton Custer
Clayton Custer was the guy who made it go last season. The offense ran through him. He made sure to get his teammates involved but the ball was in his hands when it mattered most. As we all know his teammates hit there fair share of clutch shots which shows how much he trusted his teammates.
He's gonna have to be the guy this season if the Ramblers want to come anywhere close to another Final Four appearance. He was amazing last March but it will take even more out of him during the regular season to get back to that point.
Custer averaged 13.2 points and 4.1 assists per game last season. He shot 45% from three-point range. His stellar play earned him Missouri Valley Conference Player Of The Year. Those stats may seem low for a typical player of the year.
That's just the way the Ramblers play. It's all about team ball for Loyola-Chicago. They were the best team in the conference and Clayton Custer was there best player.
LOYOLA-CHICAGO DOES IT AGAIN!!!

Clayton Custer gets the game-winner to go as the Ramblers upset 3rd-seeded Tennessee, clinching a spot in the Sweet 16 for the first time since 1985! pic.twitter.com/QMmfTH4gWs

— DRK Sports (@drksportsnews) March 18, 2018
He got his teammates there big moments in the tourney. This shot against Tennessee was huge. They got Custer the ball and let him go to work.
Loyola-Chicago will have to do that more this season than they did last year. This team prioritizes team ball, and that won't change next season. Whoever steps into the starting lineup will be given the chance to be successful.
The Rest Of The Team
Some of these guys had minutes on last years team and played well. They just didn't have the big moments in March so they aren't as popular as there teammates. These guys will be the key to any Loyola-Chicago deep run this season.
Lucas Williamson
It would be somewhat of a shock if he weren't one of the other starters next season. He played 20 minutes per game last season so he will be comfortable alongside these guys.
He averaged 4.7 points and 2.2 rebounds per game. His three-point percentage was just under 42%. He didn't take a lot of shots but nonetheless, the Ramblers can expect his shooting to help the team.
He never really had a stand out performance in the NCAA Tournament. His best was probably an eight point, five rebound game in the Elite Eight against Kansas State.
Christian Negron
If Loyola-Chicago decides to go with a traditional starting lineup it likely will include Negron at the four. He didn't play really at all last season though so it's hard to know what to expect.
He played in just 17 games, averaging just 1 point and 0.8 rebounds over 4.2 minutes. Loyola-Chicago doesn't need a huge impact out of him. They will likely play a lot of small ball lineups.
They need him to come in and play hard and just fit in on both ends, nothing special.
Bruno Skokna
He is the guy as of now who would be the guy included in the small-ball lineups. If it were him they would only have one player taller than 6'4″ so I'm unsure if that's what they'll end up doing.
He averaged just 3.2 points per game. He hasn't done a lot throughout his first two years but he has played in 70 games. Coach Moser is gonna trust him over some of these other young guys.
He is gonna be given the chance to have a good role on this team. It's unlikely he has a huge breakout year behind Townes and Custer but he should contribute some.
The Rest Of The Rotation
Loyola-Chicago has a lot of inexperienced guys who will need to contribute next season. Some of these guys could potentially start games. The Ramblers changed their lineup many times last season, expect them to do the same this year.
Freshman Franklin Agunanne is a 6'9 big guy who runs the floor well. He may not get a lot of minutes but with his ability to play tough and dominate the glass he should get some. He will get the chance to be Krutwig's main backup.
Aher Uguak is a 6'7″ forward who sat out last season after transferring from New Mexico. Some think his game is similar to Donte Ingram. If that is the case then expect him to start. If Negron doesn't work out as a starter Uguak may be the favorite to take his spot.
Cooper Kaifes is a talented guard from Shawnee, Kansas. Not too far away from Overland Park where Clayton Custer and Ben Richardson went to school. Loyola-Chicago fans are hoping he can have a similar impact one day. For now, though he will have a small role, could redshirt but I think he can contribute some off the bench so I don't expect that to happen.
So How Good Can This Team Be?
The Loyola-Chicago Ramblers are going to be very good next season. They should at least make it back to the NCAA tournament. They are going to be the best team in the Missouri Valley Conference.
It's possible that Loyola-Chicago is ranked in the Associated Press Preseason Top 25. They will probably be right on the edge. If they don't get in they will at least receive some votes.
Clayton Custer and Marcus Townes form one of the best backcourt duos in the country. Nobody is going to be sleeping on them next season. These two are gonna be asked to lead this team back to another deep tournament run.
Cam Krutwig is going to dominate bigs in the Missouri Valley Conference, and maybe all over the country. His inside presence on offense will compliment Custer and Townes on the outside.
Coach Porter Moser will be able to count on these three for sure. If the other guys step up, then this team could almost be as good as last season.
This team is capable of getting back to the Final Four. Everyone loves a Cinderella story but this isn't your typical Cinderella.
Loyola-Chicago is capable of establishing sustained success like Butler, VCU, and Wichita State. That's asking a lot out of a program that hadn't even been close to the NCAA tournament under Porter Moser.
This team has a lot of talent. There's no reason to not expect another NCAA Tournament appearance out of the Loyola-Chicago Ramblers.
This article was originally written by former TSJ101SPORTS College Basketball and NBA writer Chris Kern. Due to systems modalities, the article has been assigned to the author tag designation "Former Writers".