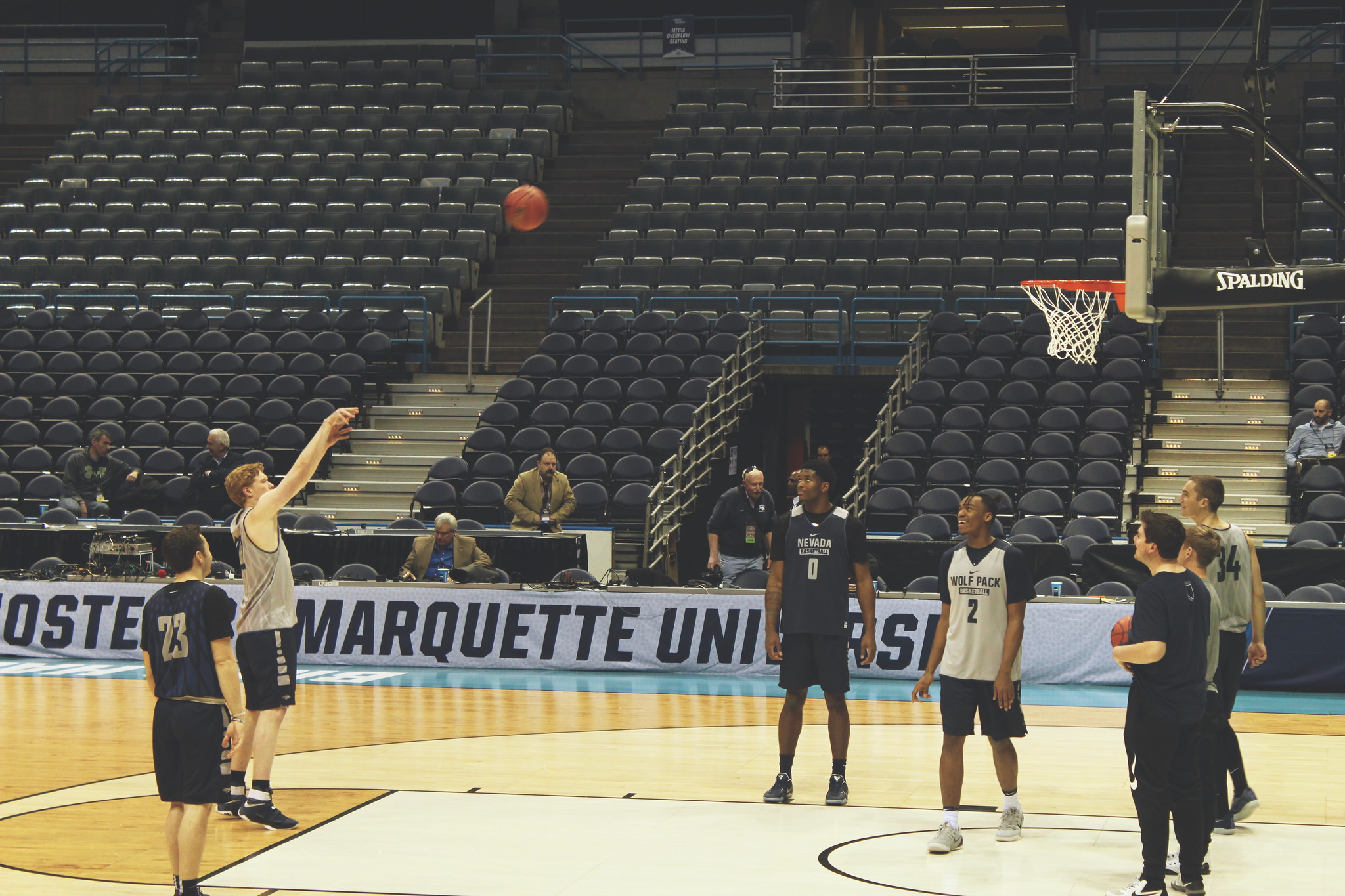 Why The Nevada Wolfpack Are Legit National Title Contenders
The Nevada Wolfpack are going to be exciting. They have tons of talent and they might be the deepest team in the country.
Head coach Eric Musselman has done a fantastic job with this team. He led them to a sweet 16 berth last season and they will be even better this season. He convinced his star players to stay one more year while bringing in some really good talent via transfer as well as signing a five-star big man this past May.
This team has all the talent in the world. If they can do what it takes to get a good seed in March they will compete for a national title.
Key Additions
Five star Power Forward Jordan Brown is a huge addition for this team. He is a skilled big but he still needs to get stronger. He should be fine against most teams but there's gonna be teams that will give him some trouble.
Brown has improved a lot during his high school years. He now has the ability to step out and knock down mid-range jumpers. He's the complete package, he'll fit in nicely with the rest of this team.
Graduate transfer Trey Porter from Old Dominion is going to fill the only hole this team had last season. That was the starting center. Brown will play some there but they will play alongside each other at times too.
Porter averaged 13.2 points, 6.2 rebounds, and 1.3 blocks per game last season. He played 23.6 minutes per game and I'd expect that number to stay about the same. Nevada has a ton of depth so no need for Porter to play a ton.
Nevada has a few other transfers who could play some but it's gonna be tough to see them all getting minutes. Musselman hasn't played a lot of guys in the past and even with all this talent he has, I don't envision everyone getting minutes. He is still gonna lean on the guys who led this team last season.
Forward Tre'Shawn Thurman averaged 12.5 points and 6.7 rebounds during his three years at Omaha. Guard Corey Henson averaged 14.6 points per game at Wagner last season. Guard Nisre Zouzoua averaged 20.3 points per game his sophomore season at Bryant. Point Guard Jazz Johnson 15.8 points per game at Portland last season.
All four of these guys are good enough to get minutes but it seems unlikely that they all will get them on a consistent basis. It's gonna be interesting to see how Musselman manages his rotation.
The Returning Stars
Nevada is bringing back as good a trio that exists in college basketball. All three of these guys were possible second-round draft picks. They passed that up to come back to Nevada and compete for a championship.
6'7″ Forward Jordan Caroline was an absolute beast last season. He averaged 17.7 points and 8.6 rebounds per game last season. He has the ability to score from anywhere on the floor.
Caroline is a matchup nightmare. He's got the size to battle most power forwards inside and the skill to play on the perimeter as well. It's gonna be interesting to see where he starts next season.
He essentially played the center spot at times last season. He shouldn't have to play a minute there this season though which is good. I would guess he plays he 3/4 mostly. Nevada is gonna have the opportunity to play a huge lineup at times. They also have the guys to be successful at playing really small.
Then we got the Martin twins. Two of the most talented players in college basketball. Caleb and Cody Martin are gonna have the chance to take the nation by storm this season.
Cody Martin averaged 14 points, 6.3 rebounds, and 4.7 assists per game. His three-point shooting is a bit troubling though, he shot just 29% from deep last season. He did improve his free-throw percentage from 60% all the way up to 70% though.
He is thought of as the lesser of the Martin twin and the worst of the big three for the Wolfpack. Cody makes a big impact on the defensive end though. His 1.7 steals and 1.5 blocks per game last season was huge for this team.
Then we got 2017-18 Mountain West Player Of The Year, Caleb Martin. He is going to be one of the best players in America next season. I would be shocked if he didn't earn an All-America spot of some sort.
He averaged 18.9 points and 5.4 rebounds per game. He is a much better shooter than his brother. His three-point shooting percentage of 40% last season was insane. That was while taking 6.9 threes per game.
All three of these guys were key in getting Nevada to the Sweet 16. Their comeback win over Cincinnati was phenomenal. If you still haven't seen that game you need to go back and watch the highlights. It put the college basketball world on notice. None of the other top teams brought back the top talent like this guys.
Guard Lindsey Drew will likely be a starter this season. He is the only one of these key guys who hasn't transferred in. He is entering his senior season, all with the Nevada Wolfpack.
Drew started almost every game his first three seasons so it'd be a shocker if he weren't a starter his senior year. He averaged 8.1 points, 4.1 rebounds, and 4.3 assists per game last season.
This team is loaded at every spot. They can dominate teams with size or go small and outrun everybody. They should run through the Mountain West no problem.
The Nevada Wolfpack are going to be a major problem next season. They could possibly be a preseason top 5 team but they'll at least be top 10. It's going to be a fun season in Reno, Nevada.
This article was originally written by former TSJ101SPORTS College Basketball and NBA writer Chris Kern. Due to systems modalities, the article has been assigned to the author tag designation "Former Writers".