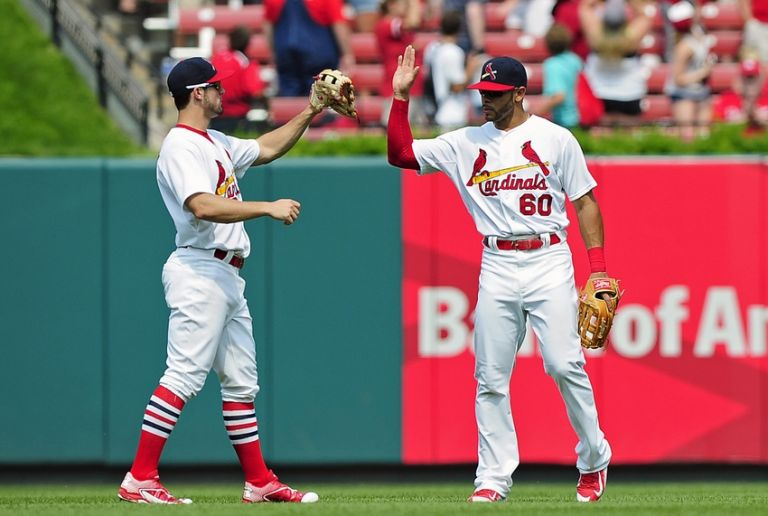 Rays acquire Pham from Red Birds
Earlier today, the St. Louis Cardinals sent outfielder Tommy Pham to the Tampa Bay Rays for minor leaguers Justin Williams, Genesis Cabrera, and Roel Ramirez. The Rays also received some international slot money from the Cardinals.
The Rays solidified their outfield by adding Tommy Pham earlier today. Pham will share the outfield at Tropicana Field with Kevin Kiermaier, and Carlos Gomez. During his 2018 campaign with the Cardinals, Pham is hitting .248 with 14 homers, and 41 RBI's. Last year in 2017, Pham was one of the best hitters in the National League and had a stretch where he was a legitimate MVP candidate. The Rays are hoping for the same Tommy Pham to emerge as they continue the rebuilding process at Tampa. The Rays are currently sit at .500 with a 53-53 record, and the Cardinals are 54-52.
The Cardinals Return
In return, the Cardinals received Justin Williams, Genesis Cabrera, and Roel Ramirez. Williams, 22, is the Rays No. 14 prospect who is hitting .258 with Triple-A Durham and has a career .299 average in the minor leagues. Genesis Cabrera is a 21-year-old LHP who has a 4.12 ERA with 124 strikeouts and 57 walks in 113.2 innings with Double-A Montgomery and Roel Ramirez, 23, is has a 2.53 ERA with 60 strikeouts and 17 walks in 53.1 innings for Class-A Charlotte.
Why Did the Cardinals Trade-Off Pham?
The Cardinals originally had an outfield of Tommy Pham, Randal Grichuk, and Stephen Piscotty. Said three players have been traded by St. Louis. Many baseball fans, including myself, were very confused by the move and wonder why the Cardinals would want to trade him. There is no "bad blood" between the Cardinals' front office and Pham; as far as fans are concerned. Even when they failed to reach an agreement on a contract extension earlier this season. Time will tell if this was a beneficial move for either club, but at the moment, this is one of the more interesting moves of the 2018 Trade Deadline.