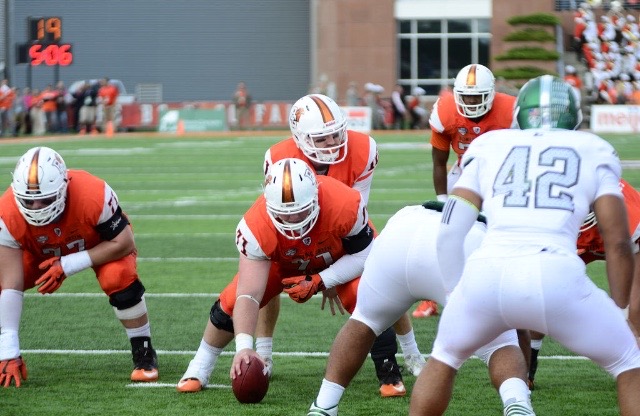 Eastern Michigan Football Preview
Eastern Michigan football has changed a lot since the 2015 season where they went just 1-11. This team can be competitive. Led by a defense that looks to be one of the best in the Mid American Conference, and a graduate transfer from Iowa at the quarterback, now is the time for a new winning culture to be instilled in Ypsilanti. It's time for this program to rise and become one of the MAC's elite like their counterpart Western Michigan did a couple of years ago. They even have their own unique quirks to ride and sell the team as a real competitor in the Group of Five. There are a couple of things, however, I believe that will hold them back.
One Big Question?
How will this transfer come in and adjust. It doesn't seem that pertinent, what with it happening all the time in the NCAA. However if this young man can't integrate and help this team immediately, their team outlook will look as bleak as the gray turf Eastern Michigan plays on.
Prediction
I'm bearish on this team. They have potential to go far and win 7-8 games. The schedule is extremely hard for them. Without some help from key injuries to their opponents, or players going out of their minds and playing way beyond expectations, I don't see Eastern Michigan winning more that 3 or 4 games. Right now I have them winning against Monmouth, Ball State, and Kent State. Though they could win a game or two against Army or Western Michigan.
Game to Watch
It was hard to choose for this team. However I would go with the Western Michigan game. You never know how rivalries will go, and Western isn't as good as they were a couple seasons ago.
Upset Alert
Kent State is the only team that could even be considered for this portion of the article, being it's the final game of the season. And Kent State could see this as a good springboard for next season. They may play their hearts out for this win.