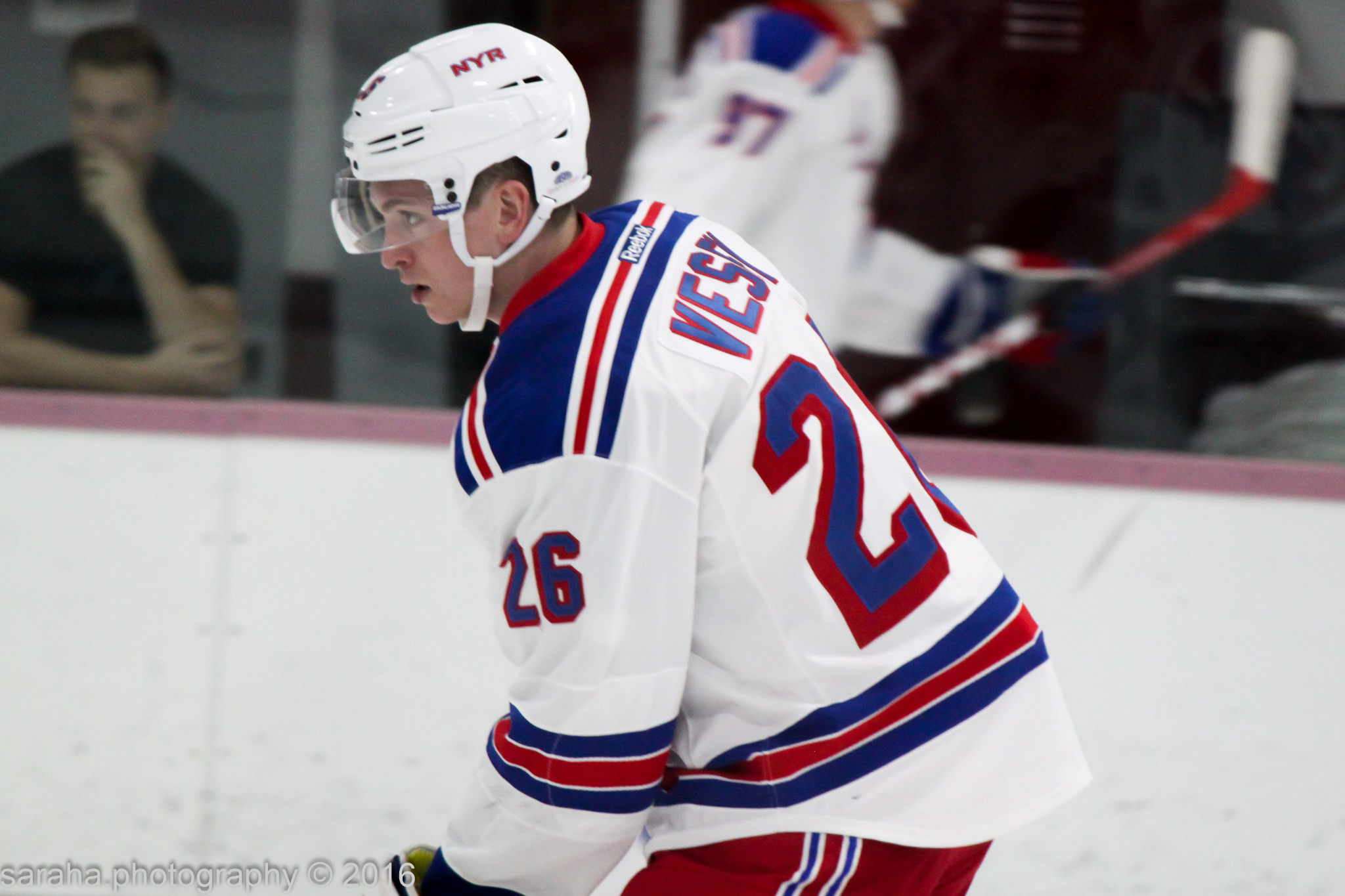 Jimmy Vesey signs a two-year deal with Rangers
Near the end of last season, the New York Rangers had a trade fire sale. After a statement from their owner, Jim Dolan, the Blueshirts began sending away most of their top players. This includes forward Rick Nash, captain Ryan McDonagh and forward J.T. Miller. In addition, the Rangers fired their head coach Alain Vigneault at the end of the season. However, the Rangers were given multiple first-round draft picks in this year's draft to work with. As a result, the New York Rangers are rebuilding. To further fulfill their youth and energy, the Rangers and restricted free agent Jimmy Vesey agreed to terms on a two-year contract on Tuesday.
Prior to Joining the Rangers
In 2012, Vesey was drafted in the Fifth round by the Nashville Predators. However, he ultimately decided to go to Harvard University to finish school and develop his game. As a result, Vesey became one of the top players in NCAA hockey by the end of his four-year tenure. In his senior year at Harvard, he won the Hobey Baker Award as the top player in the NCAA Division 1. When Vesey finished, he never resigned with Nashville. He was traded to the Buffalo Sabres for a 3rd round pick, as a result.
However, just like Nashville, he did not sign with Buffalo and became an unrestricted free agent. Vesey ended up signing a two-year entry-level contract with the New York Rangers in 2016. In his rookie year, he lit the lamp 16 times and finished with 27 points in 80 games for the Rangers. The next season, he finished with 28 points in 79 games. With young forwards like Mats Zuccarello and Vladislav Namestnikov, Vesey can help lead the charge that could put the Blueshirts back in the postseason picture.
Contract Details
The contract Vesey agreed to is worth $4.55 million with an annual average of $2.275 million; according to CapFriendly.com. This move will leave the New York Rangers with a little more than $19 million in cap space