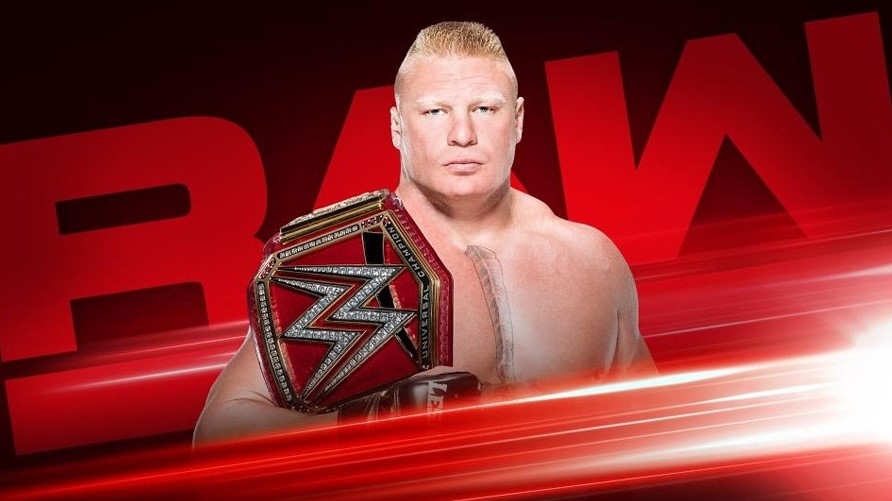 UFC Back Story
When Brock Lesnar left the UFC in his prime, many thought it was a sign that he was slowing down and that he simply wasn't the caliber of fighter who could hang with the heavyweight division any longer. At the time, the division was riddled with rising megastars including Cain Velasquez, Allistair Overeem, and Junior dos Santos who all looked to be ahead of Brock Lesnar in terms of overall skill set. A crushing defeat at the hands of Allistair Overeem in 2011 would appear to shut the door on Brock's UFC career. It was revealed in January 2012 that he was battling a life-threatening case of diverticulitis rendering him unable to compete and taking away what could have been many years of UFC dominance.
Brock would return at UFC 200 to defeat Mark Hunt in July of 2016, a decision that would later be nullified due to testing positive for banned substances. This would be the final chapter in Brock Lesnar's UFC resume. That is until UFC 226. Following Daniel Cormier's defeat of Stipe Miocic and becoming the new UFC Heavyweight Champion, a challenge would be laid down by the new title holder. Cormier would call Brock Lesnar out and challenge him to come to the cage. Brock was all too happy to oblige pushing the new UFC Heavyweight Champion and setting up what can only be described as a true Super Fight.
The Timing
The timing of the move is interesting for a number of reasons. Rumors had been swirling as well as Tweets from suspended UFC star John Jones about a potential fight with the Beast Incarnate. The fighting world seemed to believe that John Jones vs. Brock Lesnar was all but a done deal if Brock were to return to the octagon. Instead, an indefinite suspension for Jones that seems to have no end in sight prevented that from happening and instead, the world was waiting to hear if the Lesnar vs. Cormier fight would become a reality.
The USADA would announce shortly after UFC 226 that Brock had indeed reentered their testing protocol and would be eligible to fight in January. WWE has embraced the story and made it a part of their build to SummerSlam where it is assumed that Brock will drop the WWE Universal Championship in one way or another to clear the way for his triumphant return to mixed martial arts.
The other factor is Daniel Cormier. At 39 years old, Cormier has stated in the past that he enjoys and respects professional wrestling. He is a fan. He has also expressed an interest in potentially testing those waters after his UFC career comes to an end. It would make logical sense.
The Plan
Right now, the only thing known is that Brock Lesnar has been announced to appear at both Summer Slam and the Raw afterward. After those commitments are satisfied, he will potentially depart from the WWE and return to UFC with the hopes of regaining the UFC Heavyweight Championship. Daniel Cormier has announced his desire to retire from the UFC at his 40th birthday which falls on March 20, 2019, making the UFC Heavyweight Championship defense against Brock Lesnar his last professional fight.
What would be the plans for the two of them after that Super Fight? What happens to Brock Lesnar if he wins? One would suspect he would continue to defend the UFC Heavyweight Championship and leave the WWE in the rear-view mirror. What if he loses? WWE would be there with open arms waiting for the Beast to return for big matches and high profile programs. Where does Daniel Cormier go from here? If he wins, he will retire as Heavyweight Champion. If he loses, he could easily go off into the sunset. The other possibility is that Cormier takes Brock's path and makes a move to the WWE.
What Makes Sense?
At this point, the UFC and WWE have the potential for an amazing cross-promotional card. WWE could choose to keep their Universal Championship on Brock Lesnar and hope that he walks out of the cage with both the WWE Universal Championship and the UFC Heavyweight Championship. They would add legitimacy to their championship lineage that has taken a hit as of late due to Brock's sporadic appearances. They could take the title from Brock and wish him well in his future endeavors but for a company that has spent so much money cultivating their Beast, that seems unlikely if they can find a way to get some sort of return on their investment.
One train of thought is that after taking the Universal Title off of Brock, WWE will wait for the outcome of his UFC title bout. It allows them to make a play to have him compete in both companies. That would be unprecedented but not impossible. WWE has a history of working with the UFC and both Vince McMahon and Dana White have a great deal of mutual respect. UFC needs a big money draw for its heavyweight division and Brock Lesnar would be it.
One absolutely ridiculous theory had the UFC Heavyweight Championship match being predetermined with Brock taking the loss and Braun cashing in at the UFC event and taking the Universal Title on a UFC Show. That IS NOT GOING TO HAPPEN! The UFC would never jeopardize its legitimate reputation for a staged story-line only there to set up a match at WrestleMania. I could, however, see Brock losing, returning to WWE, WWE signing Cormier, and making their rematch a WrestleMania attraction.
Booking Errors
In either event, WWE has miscalculated a few things here. First, you never put your company's "top title" on a part-timer who you don't plan to book for months on end and expect anyone to care about your championship. Second, you definitely don't put your belt on someone who is not signed long term so you can maximize their booking potential. Third, if you see even the possibility that a superstar may leave, get them out of every high profile feud and title picture long before they depart. WWE has failed in all 3 of these categories.
As for UFC, they too have botched some of this. They should have announced Brock reentering the USADA testing protocol ahead of UFC 226. There should have been a formal announcement to welcome Brock back into the fold. They should have announced that Brock would face the winner of the Stipe Miocic vs. Daniel Cormier fight ahead of time. Doing things the way they did, they have had severe backlash from fans who already. They thought UFC was getting too cartoonish and away from legitimate fighting. UFC didn't need to be compared to WWE. Hopefully, the end result will be Brock Lesnar putting on a great show against Daniel Cormier; and Cormier will have a bright future in the world of Professional Wrestling.
What are your thoughts? Comment in the box below!
Social Media
Don't forget to follow us on Twitter:
@T101Sports and @T101SportsWWE
You can also talk to me, the writer:
@FroWrestling on Twitter
Check out the Fro Wrestling Podcast at:
YouTube, Spreaker, Stitcher, and on iTunes.