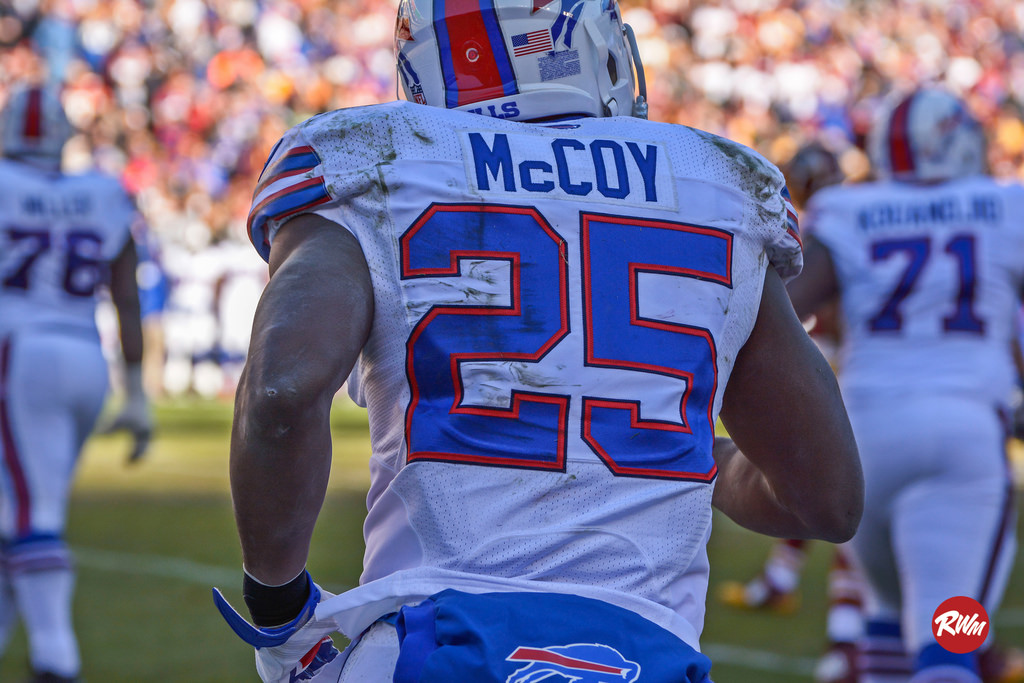 It's Been An Interesting 24 Hours For Buffalo Bills Running Back LeSean McCoy.
You can't believe everything you see on social media. If you have been following the situation involving LeSean McCoy, then you know what I mean. On Tuesday morning, an Instagram post depicted McCoy's ex-girlfriend Delicia Cordon brutally beaten.
The post was shared by Mia Michelle, a close friend of the victim. Michelle blasted the six-time Pro Bowler. Accusing him of domestic violence, animal abuse, and steroid usage. Immediately, the Bills star became a trending topic.
Yesterday afternoon, police stated that Cordon was a victim of a home invasion. However, Michelle stood by her previous claims. McCoy immediately went on the defensive denying the claims. Making posts on both Twitter and Instagram.
The Buffalo Bills also released a statement regarding the controversy surrounding their star player.
"We have spoken to LeSean and have been in contact with the National Football League. We will continue to gather more information."
Behind The Allegations
McCoy and his ex-girlfriend have had an estranged relationship, to say the least. McCoy filed legal documents last month, requesting that Cordon moves out of the home owned by McCoy. However, the same report states that in a June 22nd court appearance, "Cordon claimed that she and McCoy had lived together for two years and had been talking about marriage. "On or about Memorial Day on May 28, 2018" McCoy had given Cordon "a substantial gift." Ironically, the two were scheduled to appear in court the same day of the alleged home invasion.
Where Do We Go From Here?
With past scandals surrounding Ray Rice and Greg Hardy, the NFL can ill-afford for another scandal with a player surrounding domestic violence. With training camp around the corner, this has to be a concern for the Buffalo Bills. McCoy is undoubtedly the best player on the team. He's the focal point of the Bills offense and losing him to a suspension would be a devastating loss for the team.