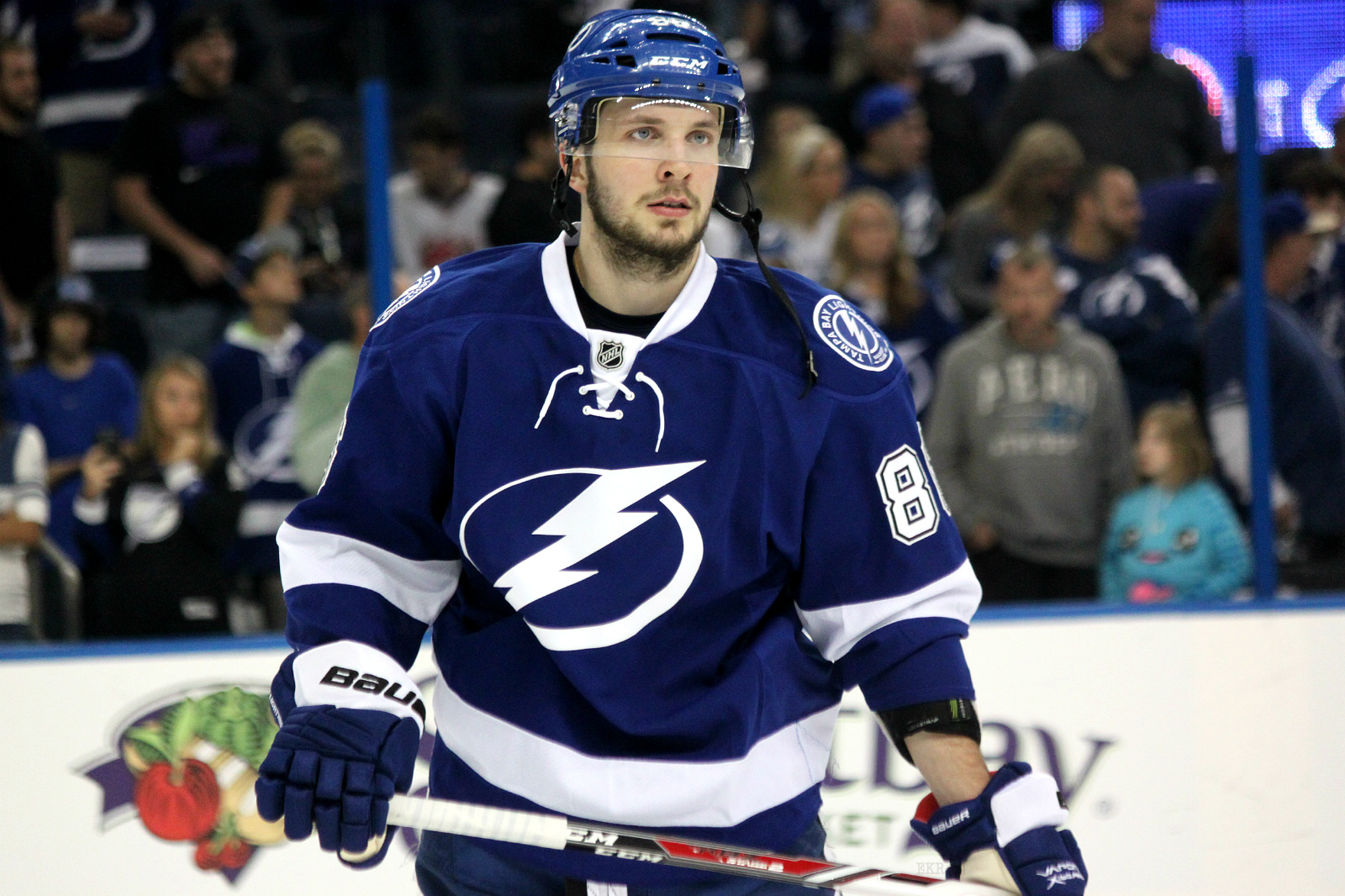 The Russian All-Star Re-signs With a $76 million Contract Extension
Tampa Bay Lightning general manager Steve Yzerman has built a team made for success. Drafting Steven Stamkos and making a cup finals appearance in 2015 was only the start. The Lightning's have made the playoffs in two of the last three years. In addition, Yzerman resigned another piece of the team built for success in Nikita Kucherov. Nikita Kucherov re-signs with Tampa with an eight-year, $76 million contract with an annual average of $9.5 million a year.
Kucherov was drafted by Tampa back in 2011. He was selected in the 2nd round, 58th overall. However, he did not become the Nikita Kucherov we know today until 2013. Although he did not play the entire season, it was a sign of things to come. Since then, Kucherov has not fallen under 65 points since his rookie year. Kucherov finished the 2018 regular season with a career-high 100 points, lighting the lamp 39 times. In addition, "Kuch" was a force in the 2018 postseason notching 17 points in 17 playoff games. He was also selected to the NHL All-Star Game, this first selection of his career. At only 25 years old, Kucherov has a lot in store for the NHL.
Contract Details
As previously mentioned, Kucherov signed an eight-year deal worth $76 Million with an annual average of $9.5 million a year. That contract will have a higher annual average than Steven Stamkos' current deal ($8.5 million annual average for eight years). However, this contract will not go into effect until the 2019-20 season as Kucherov has one year remaining on his current deal. According to Capfriendly.com, Tampa will only have to pay him $4.7 million for just this season. However, this signing can potentially mean that free agent defenseman Erik Karlsson is no longer going to Tampa Bay. Despite this, Yzerman is still adequately building a great squad in Tampa; and he's only getting started.