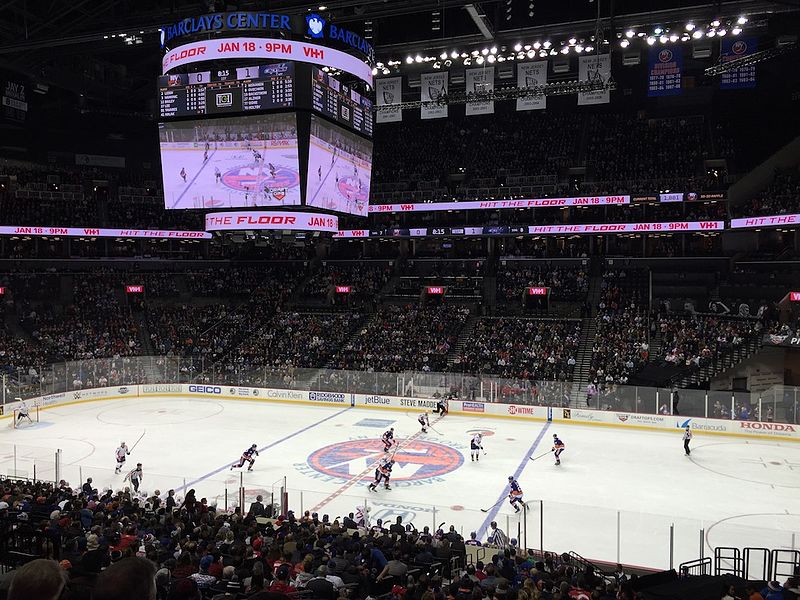 Island of Misfit Players
The Islanders off-season has been difficult after it started with such promise. The firings of GM Garth Snow and coach Doug Weight signaled a new era to Islanders country and their fans. Garth Snow had been the GM since 2006 and led the team to one playoff series win and years upon years of rebuilding. Then came the hiring of Hall of Fame GM Lou Lamoriello and Stanley cup winning coach Barry Trotz which brought excitement to the fan base.
Islanders fans alike thought this change would be good enough to sway Tavares into returning with the Islanders. Although, on the first day of free agency, he signed a 7-year, $77 million contract with the Maple Leafs.
Forwards
Throughout the Islanders off-season, they have gone on to pick up a plethora of 4th liners which including Komarov, Filppula, Kuhnhackl. They also re-signed Ross Johnston to multi-year deals and traded for Matt Martin. These don't really sound like Stanley Cup winning deals but I have a hard time believing that Lou is working to bring this team into tank mode.
They did bring in some good talent with Jan Kovar joining at a 1 year, 2 million contract. This contract is outstanding to me. He has 286 points in 285 games in the KHL, but the translation from the KHL to the NHL isn't perfect. This will force Kovar to prove he is worthy of a multi-year contract or the Isles can dump him.
Honestly, I don't think their top two lines really look all that bad though. A mix between Bailey, Beauvillier, Barzal, Eberle, Lee, and Kovar will almost certainly sort out of the first two lines. Though, Bellows, Ho-Sang, Johnston, Komarov, Clutterbuck, Filppula, Kuhnhackl, Martin, Cizikas, and Dal Colle will all be fighting for spots on the last two lines, creating chaos. I think there will be a trade involved or else it will be difficult for players to get roster spots.
Defense
The defensive side of the ice is where the Islanders needed their most improvement. Last year they finished with one of the worst defensive seasons ever in the NHL, allowing a league-leading 293 goals.
In the Islanders offseason thus far, they re-signed Hickey to a 4-year contract but let Calvin De Haan go. Although injuries hurt him, De Haan was one of the better defensive players on the Islanders. Hickey, on the other hand, has been a 3rd pair D man all season.
With the group, they have currently, Hickey would almost certainly have to slot into a second pairing unless one of the younger players step up. With Leddy and Boychuk filling out the top pair, one of Pulock, Pelech, Toews, or Mayfield need to step up in order to improve their defense. If Pulock and Toews can improve and jump into the second pair, the team would greatly benefit. If not, a trade may have to be in the works.
Goalies
One of the better moves made in the Islanders offseason was signing Robin Lehner. On a 1 year, $1.5 million contract, Lehner must prove that he is worthy of becoming the starting goalie. Halak left for the Bruins which just leaves Gibson and Greiss as possible back ups. This could lead to finding a better goalie via trade or free agency next year if Lehner doesn't work out.
Additional Notes
Lou Lamoriello had previously worked with the Toronto Maple Leafs and New Jersey Devils. He guided the Devils to 3 Stanley Cup wins (1995, 2000, 2003) while only missing the playoffs 3 times in his 27-year stint. He then rebuilt the Leafs, taking a team that had been to the playoffs once in 10 years, to two consecutive playoff appearances before being told to step down.
Barry Trotz was the head coach of the Nashville Predators and Washington Capitals before being hired onto the Islanders. He was the first head coach of the Predators and brought them to 7 playoff appearances. He also brought the Capitals to 4 playoff appearances in 4 years as well as their first Stanley Cup win in their history.
Calvin De Haan signed a 4 year, $18.2 million deal with the Hurricanes.  Jaroslav Halak signed a 2 year, $5.5 million contract with the Bruins.