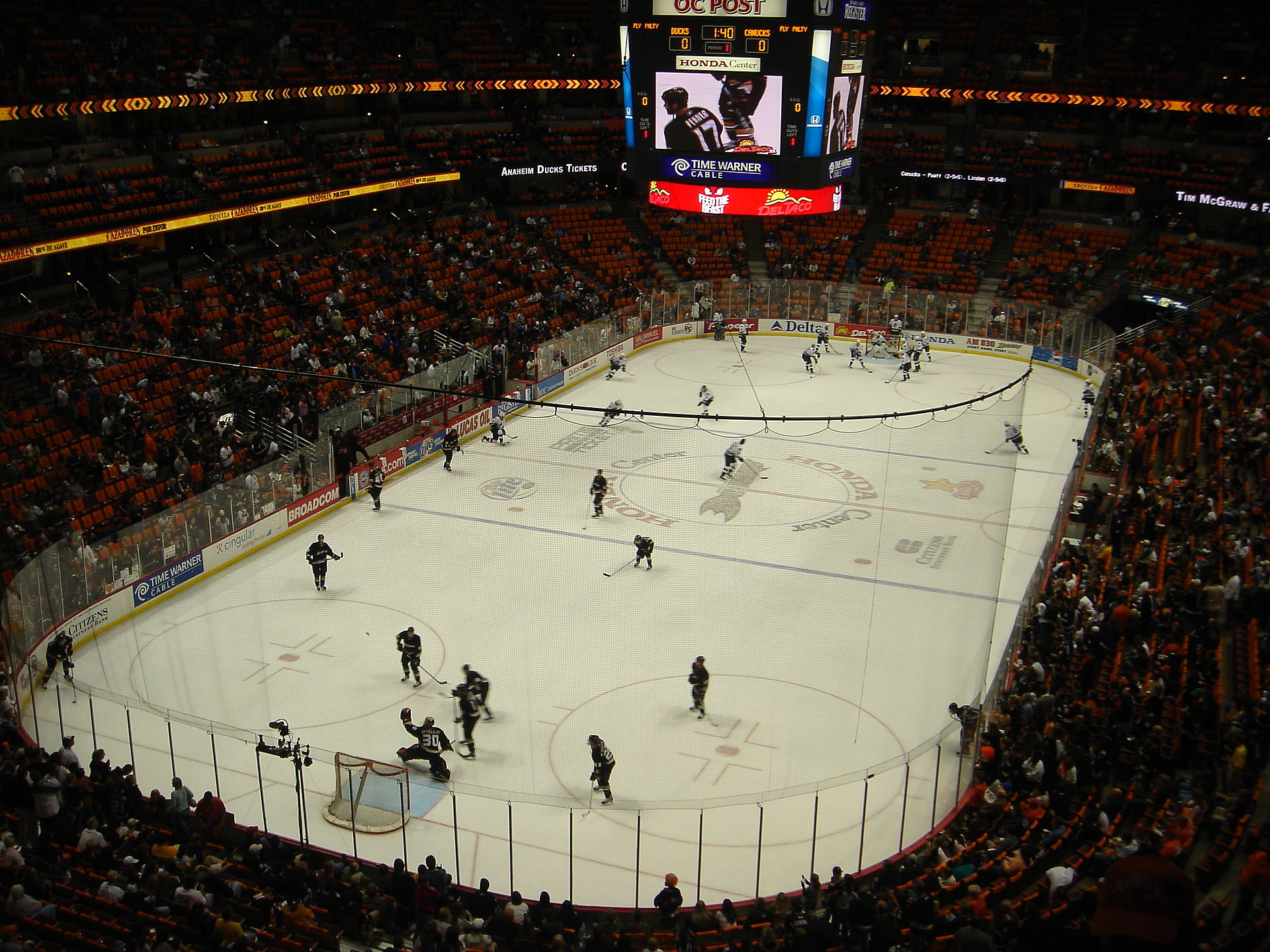 Both Paul Kariya and Scott Niedermayer will have their numbers retired this season. The franchise announced that the Anaheim Ducks retire the two numbers, No. 9 and No. 27, on Monday. The duo will be joining Teemu Selanne as the only Anaheim players to have their numbers retired. Selanne's No. 8 was retired on January 11, 2015.
Anaheim Ducks Retire Paul Kariya
Coincidently, after nine seasons with the franchise, Paul will have his No 9 retired prior to October 21; the team's game against the Buffalo Sabres. Kariya was picked by the franchise during the first round in 1993 NHL Draft, as the No. 4 pick. Paul was captain from 1996 to 2003.   He obtained a total of 669 points, in 606 games with Anaheim from 1994 to 2003. A number compromised of 300 goals, and 369 assists. During playoff games, Kiraya obtained 29 points, during 35 Stanley Cup Playoff games; 14 goals and 15 assists.  For awards, the captain won the Lady Byng Trophy in 1995-96 and 1996-97. He was also voted to the NHL First All-Star Team three times along with Anaheim. The three times being in 1995-96, 1996-97 and 1998-99. Lastly, Kirya was inducted into the Hockey Hall of Fame in 2017.
Anaheim Ducks Retire Scott Niedermayer
Scott's No. 27 will be retired prior to the game against the Washington Capitals on February 17; after five seasons with Anaheim. Previously, the New Jersey Devils retired Scott's No. 27 on December 16, 2011.  Niedermayer will be the eight-player in NHL history to have his number retired by two NHL teams. He will be joining:
Bobby Hull (Chicago Blackhawks, Winnipeg Jets)
Gordie Howe (Detroit Red Wings, Hartford Whalers)
Wayne Gretzky (Edmonton Oilers, Los Angeles Kings, also retired League-wide)
Ray Bourque (Boston Bruins, Colorado Avalanche)
Mark Messier (New York Rangers, Edmonton Oilers)
Patrick Roy (Avalanche, Montreal Canadiens)
Tim Horton. (Buffalo Sabres, Toronto Maple Leafs)
Niedermayer was with the Ducks franchise from 2005 to 2010, and was the captain of the Stanley Cup Championship team in 2007. That same year he won the Conn Smythe Trophy as playoff MVP. He had a total of 264 points in 371 games with Anaheim; 60 goals and 204 assists. Additionally, he had 34 points from playoff games, eight goals and 26 assists. Scott was inducted into the Hockey Hall of Fame in 2013.