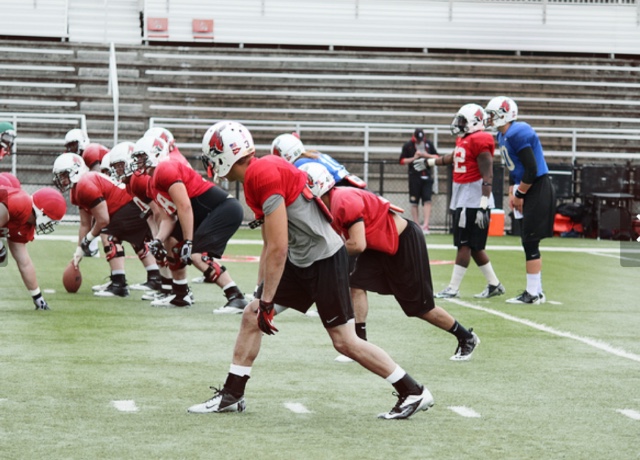 Ball State Preview – Mayhem in Muncie
The medical team was busy last year for the Ball State football team. After battling Illinois to the end in last year's opener, the team suffered injuries at nearly every position that derailed the campaign. Coach Neu hopes to leave it all behind and start new this season with a healthy backfield of All-MAC running back James Gilbert and All-MAC Third Team Quarterback Riley Neal. Gilbert on the field could become a dark horse Heisman candidate based off his sophomore season where he ran for 1400 yards and 32 touchdown. The offense has the potential to be red hot this year.
One Big Question?
Can this team stay healthy. Injuries brought this team down and could plague them again. If they can stay healthy, there is hope. If not however, prepare to see similar results to last year.
Prediction
There is talent on this team, don't get me wrong. But losing a year to injury could hurt your performance and confidence after coming back, especially playing in the MAC West of all divisions. The hardest division in the Group of Five adds to the pressure. This team I fear will be a bottom dweller again. However if things go well and health holds steady for Ball State, they could surprise us and make a Bowl Game for the first time since 2013.
Overall I have this team winning two games, against Central Connecticut State University and Kent State. I wouldn't be surprised, though, if they didn't win 6 behind their top tier running game.
Game to watch
Western Kentecky has cooled of since their large run a couple years back. A win in this game could give the Cardinals the confidence needed as they enter MAC play.
Upset Alert
Kent State looks to be in a terrible situation this season, but if the injury bug bites Ball State again this season and the backups can't step up they could easily lose this game and begin the hardest stretch of their conference schedule on the wrong foot.