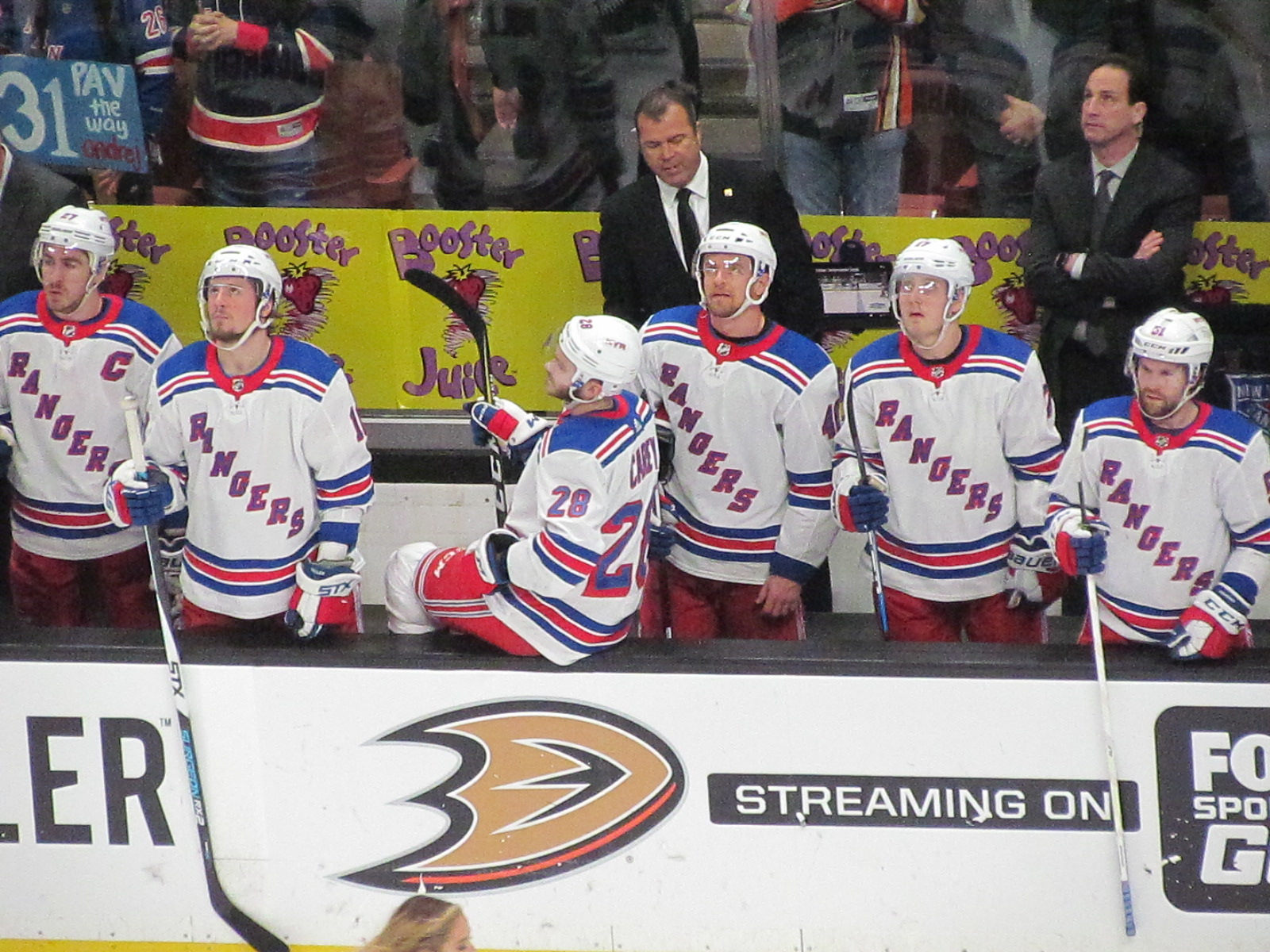 The New York Rangers are in rebuild mode. Gone are the days of contending for a Stanley Cup in New York City. The Rangers penned an open letter to fans on February 8th, saying that popular players would be traded for picks and prospects. It officially began at the trade deadline. Names such as Ryan McDonagh, J.T. Miller, and Rick Nash were traded for draft picks and prospects.
Now, in the first off-season of the rebuild, the focus shifts to free agency. The Rangers have about $30 million in cap space, so they can spend some money. However, they shouldn't be spending that much as they are in rebuild mode.
They still have some restricted free agents to sign, like Jimmy Vesey and Vladislav Namestikov. New York still should sign some free agents, though.
Every rebuild needs a few veterans to help the younger players develop and grow. It would be best to give players one to two year deals. Maybe three, if the price is right. New York has to be careful not to overpay any veterans.
Here are some potential targets for the Rangers:
Leo Komarov
The Rangers have been linked to Komarov for quite some time. It even appears they are close to a deal with him. The former Toronto Maple Leaf had 19 points last season. Komarov is a versatile winger who can agitate his opponents.
With that feisty attitude, he has proven to be a very good bottom six winger. Komarov skates well and is a reliable penalty killer. He made $3 million over four years with the Leafs. I could see the Rangers sign him for about the same value for two or three years
Thomas Vanek
Thomas Vanek has been hoping around the league since 2013-14. H e is not the same star player who played for the Buffalo Sabres. He is still a very good player, though. He scored 24 goals and 32 assists for the Vancouver Canucks and Columbus Blue Jackets.
Vanek helped mentor guys like Brock Boeser in Vancouver, so the Rangers could use him to mentor young players. Vanek can score in bunches and is an excellent passer. The Rangers should at least take a look at him and sign him to a one year deal. They could even flip him at the trade deadline for picks.
Rick Nash
A Rick Nash return to Manhattan isn't likely, but the Rangers should at least consider it. He is still a talented forward who can excel in all three zones of the ice The Rangers could sign him to a cheap deal for three years.  He can help on the special teams and can help score some goals, too.
Patrick Maroon
The Rangers should take a look at the big winger. They could possibly sign him to a one year deal or maybe two.  Like Vanek, he could be flipped at the deadline for a pick and a prospect.
Maroon uses his size to make big plays and can pass well. He scores when he can and is not afraid to get under his opponents' skin. He can stand up for the younger players and help mentor them on and off the ice.