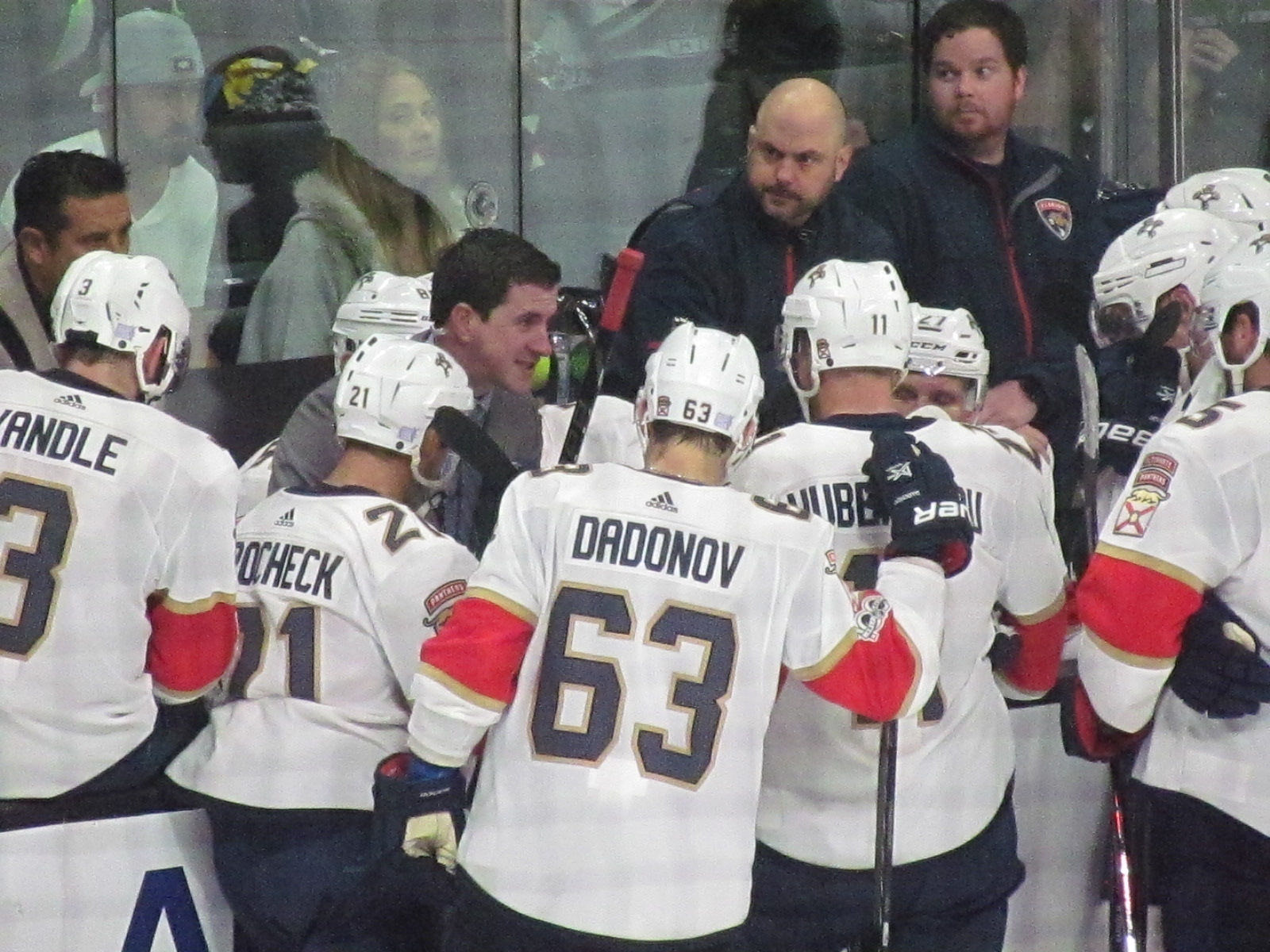 How Will The Florida Panthers Tackle The 2018 Free Agency?
Last season, the Florida Panthers finished one point behind the Philadelphia Flyers for the last wild card spot in the East. Despite having the best post All-Star break record to finish the season, Florida was out of the playoff picture. However, it was the Cats' third-best season in franchise history. This showed that first year head coach Bob Boughner has what it takes to coach an NHL team. And it can only go up from there.
However, it first starts with the free agency period. The big question on Panthers fans' minds is: what does general manager Dale Tallon have in store?
The Good
The Panthers still have most of their young core under contract and Talon will not have to worry about new deals for two years. This includes Aleksander Barkov, Aaron Ekblad, Johnathan Huberdeau, and Vincent Trocheck. Additionally, forward Colton Sceviour received a new deal during the off-season. The contract will last three years and is worth $3.6 million, which is a solid deal for a solid forward.
Stealing headlines league wide was the trade to acquire forward Mike Hoffman from San Jose. The trade settles a goal scoring issue that has plagued the team for years as Hoffman's stats speak for themselves. He has never finished a season with less than 20 goals. At only 28 years old, he will bond well with the young core the Panthers obtain.
In addition, the Panthers have been trying to land Montreal captain Max Pacioretty since the trade deadline of last season. He would be an excellent forward and put more spark into the Panthers young forwards. He can also show great leadership within the locker room and pass down new techniques to young and upcoming core of players.
Speaking of their young core, the Cats have already sent offers to five of their restricted free agents. This includes Jared McCann, Alexander Petrovic and Frank Vatrano. Furthermore, Columbus Blue Jacket's forward Artemi Panarin has expressed interest in coming to Florida. Panarin would immediately compliment the Cats' young core. If everything goes well, the Cats could have their entire roster from last year in tack along with huge additions in Pacioretty and Panarin.
The Bad
As previously mentioned, Florida is currently in a bad cap situation. Florida has the worst remaining cap space in the National Hockey League with only $3.8 million left. The new salary cap jump would bump it up to about $8 million, which could mean only one more signing. Additionally, big name free agents like John Tavares could potentially ask for a huge sum of money. For example, John Carlson is now being paid $8 million a year with a new deal from Washington.
As previously reported, the Panthers are trying to land Pacioretty. However, the asking price is currently too high for Florida and it may take a king's ransom to pull the trigger on a deal. It is likely the Cats will look into cutting a couple of contracts or asking for players to restructure. According to CapFriendly.com, Florida has to pay $5 million or more to Keith Yandle ($6.35 million with a no movement clause), Ekblad ($7.5 million), Hoffman ($5.19 Million), Barkov ($5.9 million) and Huberdeau ($5.9 million). With all the other deals, the Panthers have a cap hit of $71.55 million, the largest in the league ahead of free agency.
How will this pan out?
If Tallon wants to bring another big name to South Florida, he has a lot of work to do. With the cap situation the Cats are in, do not expect more than one big signing out of Broward County. Tallon stated that the Panthers "will not overpay anyone". However, this year's free agency pond has a lot of big fish. As a result, it may force Tallon's hand and cough up a roster player, a prospect, or a draft pick.