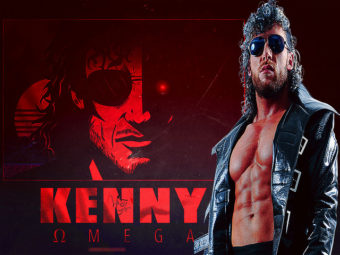 Opinion: Why Kenny Omega Shouldn't Come to WWE YET
Every January In the wrestling world, it has become an annual tradition to speculate the whereabouts of Kenny Omega. Is this the year he makes the jump to WWE? How much longer will he stay in Japan? Will he be a surprise entrant in the Royal Rumble? Every year those questions have the same answer. But could that change that this year? WWE and the WWE universe sure hope so. But why would it be any different this year?
The Facts
Earlier this year, Fox & WWE announced a year to bring Smackdown Live to Fox on Friday nights. This deal will bring WWE significantly more income. This has led to some speculation that WWE will use that newly generated income to sign a major talent to be the face of the new show. In most wrestling fan's eyes, when they think of big talent outside of WWE, they think of Kenny Omega.
Furthermore…
That being said, WWE can offer Omega a ton of money to work for them. Clearly, WWE has interest in Omega and there is at least some interest the other way as well. WWE is ready for Omega. However, is Omega ready for WWE? In this writer's opinion, the answer is NO. At least not yet. I say this for two specific reasons.
1. The Possibility of Poor Booking
WWE has an awful reputation of signing major talents and having them get lost in the shuffle. WWE has lost some great talent to other companies and seen them thrive elsewhere. What this process proves is that no one has guaranteed success in WWE; not even The Cleaner (Omega's Nickname). Omega has been the top guy in NJPW for a few years. Now, he also holds NJPW's top title for the first time. Omega is the focal point in Japan and having that same success in WWE is far from a guarantee.
2. Creative Control
One of the biggest perks of Omega's situation is that he has full creative control. The odds he gets such an offer from WWE are extremely slim at best. With his own creative control, Omega has put on several masterpieces including the match against Chris Jericho. Omega is free to do what he wants in Japan and will not have such freedom with WWE.
In Conclusion
While the idea of having The Cleaner in WWE would be great, for these two reasons among others, I don't believe Kenny Omega will be coming to WWE next year. Omega is having the time of his life in Japan and will most likely continue to do so. While WWE would be a great opportunity for him to showcase his ability in front of a larger audience, the negatives outweigh the positives right now. But who knows? Maybe he will decide it's time. Only time will tell.
Social Media