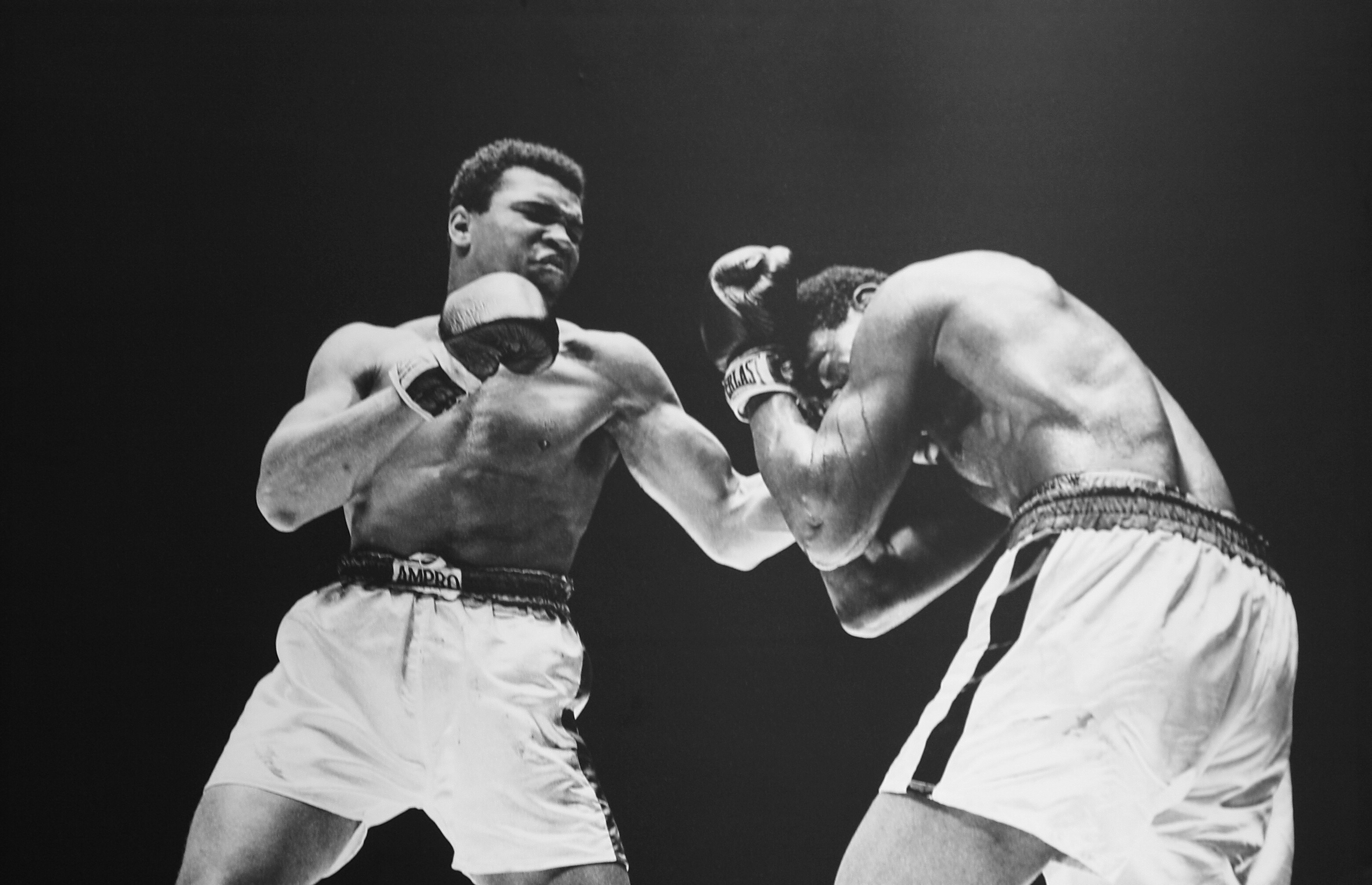 ESPN Announces Humanitarian Award Nominees And Stuart Scott ENSPIRE Award Nominee
ESPN has finally announced their award nominees for the Humanitarian award and the Stuart Scott ENSPIRE award. The awards are given to the most impactful players and teams in all of sports. This is a significant award for many people, giving back to communities is a big part of a lot of these players lives. The awards will be given out on Tuesday, July 17th. Which will give a lot of time and speculation about who will win either award. So, enough with the introduction, let's get into the award nominees.
Muhammed Ali Sports Humanitarian Award Nominees
Doug Baldwin
Taking on a huge issue in America, Doug Baldwin, the son of a police offer. Uses his platform to stop what has been going on for a long time. Meeting with multiple local and state officials to try and create change in how certain situations are handled. Baldwin has also been known to advocate and donate funds to attempt to change state and federal laws. To ensure systematic change and the safety of all people on the streets. Baldwin has also partnered with the City of Renton to build a family first Community Center, to help create opportunities for underprivileged families. A great man is doing beautiful things.
John Cena
One of the most giving celebrities of all time, John Cena embodies the idea of giving back. He is Make-A-Wish most requested wish granter with, and the only celebrity to have 500 granted wishes. Cena also is very invested in Susan G. Korman, and it's fighting to end breast cancer in all affected. And John doesn't stop there; he also is a huge supporter of the U.S. military. In 2016 John Cena was recognized by USO Metro as the recipient of their Legacy Achievement Award. Indeed an inspirational person, that has given hope to many people around the world.
Kevin Durant
We all say "The youth is the future of our country" and Kevin Durant takes that to heart. Starting the Kevin Durant Charity Foundation in 2012 for at-risk youth. His first donation came in 2013 when he donated $1 Million to the relief of victims if the Oklahoma Tornado disaster. And since the has given 400K in grants across the country in support of homeless youth. However, his most generous donation came in the form of $10 Million to open the Durant Center, which would help underprivileged kids from Prince George County to graduate college. Genuinely looking out for the youth in this country. Kevin Durant is doing great work, and hope he keeps at it.
J.J. Watt
In 2017 Hurricane Harvey devastated the state of Texas In which J.J Watt felt obliged to help, he started a fundraiser to attempt to raise at least 200K in proceeds. Thanks to his platforms and his millions of followers, J.J Watt was able to raise $37 Million. Making it the largest crowd-sourced fundraiser in history. Ever since J.J Watt has come into the spotlight, he has been a positive role model for all young men. Especially when he started the Justin J. Watt Foundation to help underserved middle school after-school athletic programs around the country. His foundation has provided $4 Million in funds since it was founded.
Sports Humanitarian Team Of The Year
Anaheim Ducks
Like Kevin Durant, The Ducks are very involved with the Youth across Southern California. The Ducks foundation S.C.O.R.E offers free standard-education based curriculum for over 50,000 students. Using Hockey to teach educational themes, reinforce positive character building, and reward the youth for their dedication to academic excellence. ADF also announced they are now supporting the Top Flight Hockey Program serving athletes with special needs to learn fundamental street and ice hockey skills.
Boston Red Sox
Taking a strategic approach to multiple efforts in their community. The Boston Red Sox take on a creative solution for ongoing challenges for children, families, veterans, and communities in need. However, their most significant initiative is helping veterans and family members heal from the imaginary wounds left over from conflict. It's indeed a magnificent thing to see that someone is helping veterans and their families get back on their feet.
Chicago Fire
The Chicago Fire have their program called P.L.A.Y.S(Participate, Learn, Achieve, Youth, Soccer) helping shape the future of underserved youth in Chicago. Through innovative and enriching sports-based programs. P.L.A.Y.S looks to address the lack of academic performance in Chicago public schools. Involves five hours out of school per week over the course of ten weeks. While also participating in three game days. Impacting the lives of more than 2,500 students since it's inception in 2013. Research has shown a 50% drop in crimes near these program spaces. So, it shows that in the short amount of time P.L.A.Y.S has been running. They have made a significant impact.
U.S Women's National Ice Hockey Team
The 2017-2018 U.S Women's Hockey Team started a powerful movement. Trying to inspire future generations of women to fight for equality. In March 2017, The U.S Women's Hockey Team boycotted the 2017 international Ice Hockey Federation Women's World Championship. Unless the players were given equal benefits to the men's team. A resolution was reached just three days before the world championship. Putting their careers on the line, these women stood firm for what they believe. My favorite to win this out of all the other award nominees.