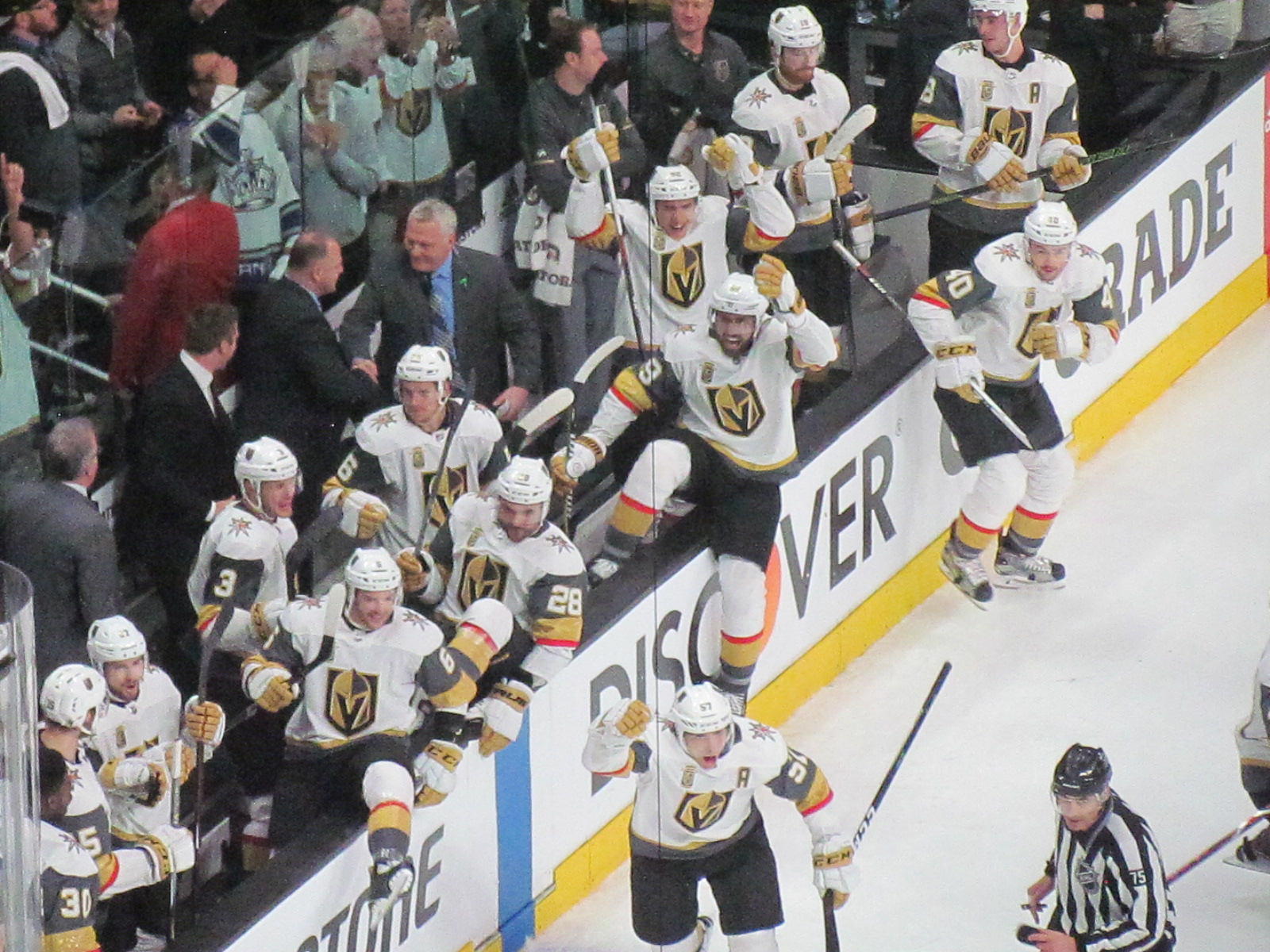 Capitals Lead First Game Until the Third period
The Vegas Golden Knights won Game 1 of the Stanley Cup Final last night at the T-Mobile Arena against the Washington Capitals 6-4. Up until the 3rd period, the Capitals were beating the Knights, leading 2-1 in the first period and 4-3 in the third. However, everything changed when Ryan Reaves scored the game-tying goal at 2:41. From there, Tomas Nosek gave the Knights a 5-4 lead at 9:44. He did so with a one-timer from below the right face-off circle, from a pass through the slot. Said pass came from Shea Theodore, who was in the left circle near the wall. Finally, Nosek made it 6-4 with the empty-net goal at 19:57
Prior to the Knights win against the Caps
This isn't the first time that the Golden Knights surpassed all expectations, and this first game was no exception. Within a single minute stretch in the third period, the Golden Knights replied to the Capitals' lead with two goals of their own.
Prior to the final period, The Golden Knights took a 1-0 lead with Collin Miller scoring with a slapshot, followed by goals by Brett Connolly at 14:41 and Nicklas Backstrom at 15:23, giving the Capitals a 2-1 lead. Later, Washington responded to William Karlsson's goal at the end of the first period and Reilly Smith's goal at the beginning of the second with a goal by T..J. Oshie at 8:29, bringing the score to 3-3. This back and forth continued until early in the third period when Tom Wilson scored on a deflection of Alex Ovechkin's shot at 1:10, giving the Capitals a 4-3 lead. From there, the Knights came in with the final minute that resulted in the Knights win against the Caps.
Goal Scorers
Golden Knights: Tomas Nosek, Collin Miller, William Karlsson, Reilly Smith, Ryan Reaves
Washington Capitals: T.J. Oshie, Brett Connolly, Nicklas Backstrom, Tom Wilson
The next game in the series will be held on Wednesday, May 30th.