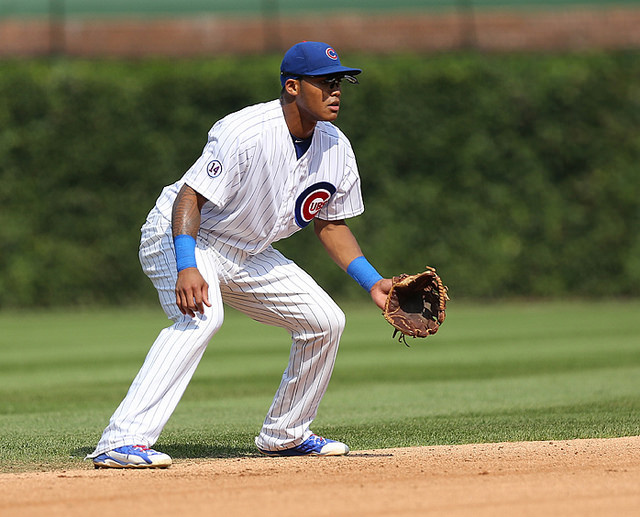 Cubs Complete Crazy Ninth-Inning Comeback Against Atlanta
After what seemed to be another late-game loss for The Cubs, turned into a miraculous ninth-inning comeback. Against a Braves closer as well, who has been sharp all season. The game today for The Cubs wasn't perfect, but there were a lot of good signs especially from one Yu Darvish. Maybe Yu will start turning his game around and give us a solid middle of the rotation arm. The defense today was on again off again. Wilson Contreras had himself a beautiful day behind the dish, he threw out a runner at third and also was able to apply two critical tags that helped the Cubs in their win today.
Yu Darvish Starting To Look Better?
Since coming to The Cubs, Yu has been unable to secure his first win as a Cub. And many people have shown their concern about his lack of production in his starts. Coming over to a new team is always tough especially on a Pitcher. Also, have to note in Darvish's' entire career he's mostly played through high temperatures. The adjustment to colder weather could have had a significant effect on his starts. Although today Yu looked very good, he wasn't able to go deep into the game. However, he only gave up three hits on one run and struck out five batters.  The pitch count was in good shape as well. I believe after four innings he was at 65 pitched, so that indicates he could have gone at least 6, maybe seven if he had a quick 1-2-3 inning. His start today was very encouraging moving ahead. And many of us hope he can start turning things around and get the ball rolling.
Yu Darvish Final Line- 4.0 IP 3 H, 1 R, 1 ER, 2 BB, 5 SO and an ERA of 5.56
Miraculous ninth-inning comeback
The Cubs offense saw a fair amount of traffic on the base paths today. Able to compile up six hits and five walks, however, were only able to score three runs on the day. A win is a win nonetheless, and The Cubs certainly deserved the win in today's game. The Cubs first run came in the fourth inning, oddly enough after an Addison Russell strikeout. A wild pitch allowed him to reach first, and in the process, Contreras was able to score. However, that was the lone run The Cubs had gotten up until the top of the ninth inning. Almora started things off with a one-out double to Left Field. A struggling Addison Russell came to the plate with yet another runner in scoring position. And after a long hard-fought at-bat, he was able to rope one to Center Field scoring Almora and tying the game. The winning run for The Cubs came off a Ben Zobrist line drive to Center Field. Overall it was a wild game, with a lot of twists and turns, and in the end, The Cubs came out on top.
Player Of The Game
I'm excited to name this man player of the game because he is my favorite player on the team. Today's player of the game goes to none other than Addison Russell. Now I know a lot of you will say " Well why not Willy?" well because it's my article and I picked Russell. Anyway, Russell who had struggled early on in the season showed progress in today's game. He was responsible for the Cubs first run scoring. And of course had the clutch game-tying double, which allowed Tommy and Ben push the Cubs to a victory. He's slumped early in the season, but let's hope this is a turning point for Addison. He's a tremendous young talent and needs time to settle in.