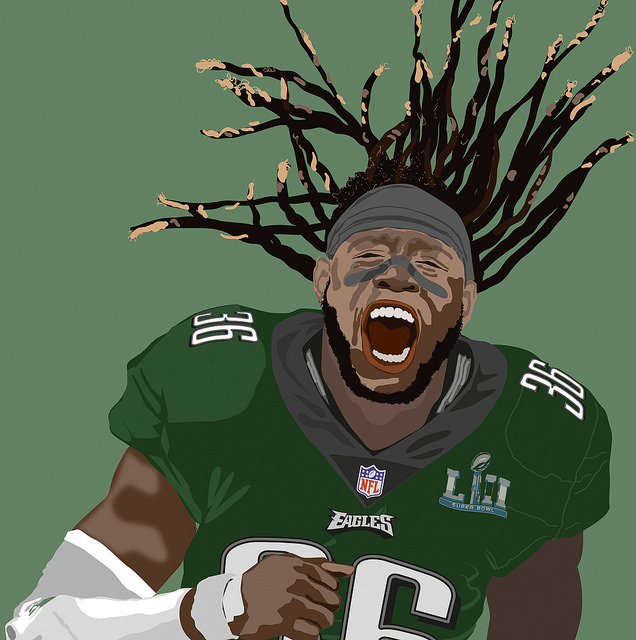 LA Mansion Owner Is Suing Jay Ajayi For Thrashing Mansion
Philadelphia Eagles fans have endured blow after blow this offseason. From the Michael Bennett incident back in March to the recent news about Timmy Jernigan's back surgery. The latest blow is Eagles running back Jay Ajayi is facing a lawsuit from an LA mansion owner. Is this starting to get old already?
The LA mansion owner is accusing Ajayi of thrashing the mansion and hosting at least three parties. The Eagles running back knew he couldn't organize parties and to avoid smoking in the estate. The LA mansion owner confronted Ajayi about the penalty fees which are $5,000 for each party.
The owner says Ajayi responded by pushing him in an intimidating manner which required local security to get involved.
Ajayi's Rep Says The Lawsuit Is Bogus
TMZ reports that Ajayi's rep has shed light on the situation. They have called the lawsuit "bogus" and that the running back never physically pushed the owner of the mansion. Ajayi's rep also denies the reports of any damage to the mansion or that any parties were hosted.
Ajayi's rep also told TMZ that the LA mansion owner wanted Ajayi and his associate to pay him directly with cash and not through the Airbnb site. The running back paid the full rate even though he had left the mansion a few days early.
What Should The Eagles Do About This Ongoing Situation?
Philly has had to persevere through a lot this offseason. This Ajayi situation sounds like much ado about nothing. I trust the team to keep its players in check, and they've been good at that. The Michael Bennett incident happened before he joined the Eagles and the Eagles' decision to keep Bennett on the roster says plenty.
The Eagles have proven they can be tough when they have to be. Remember Daryl Worley? Yeah, I forgot about him until today. The team got rid of Worley once the team learned the details about the situation.
Expect Ajayi to stay on the team and play a prominent role for the Eagles next season. Unless this lawsuit goes south, then things will change.