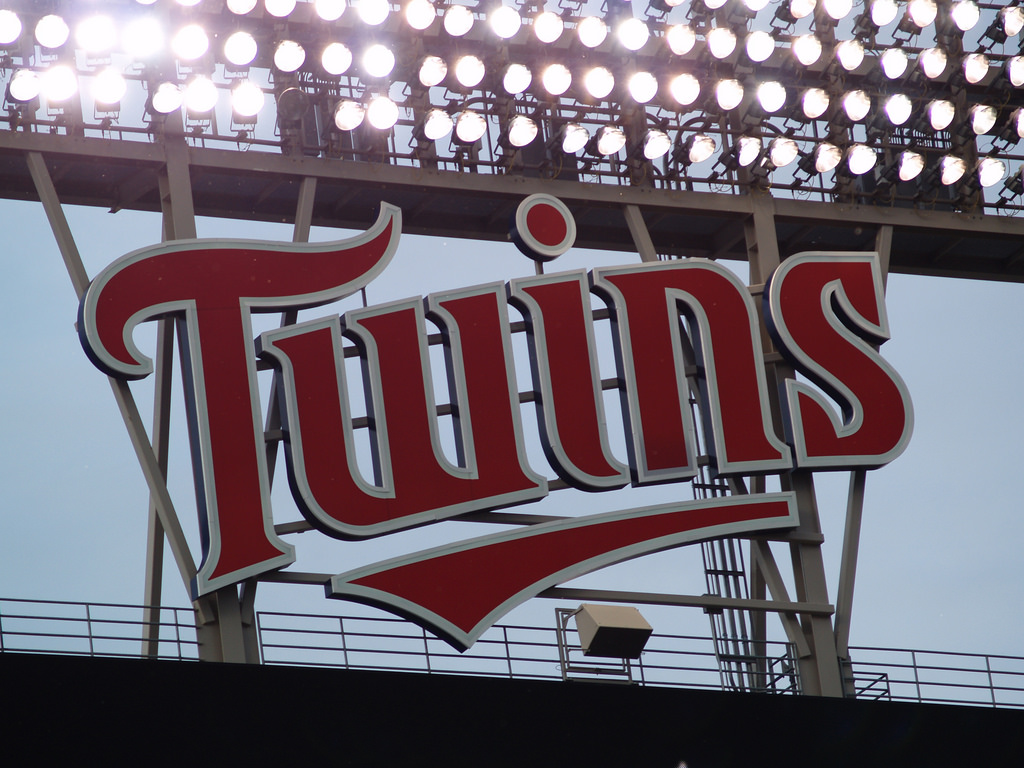 Cardinals Look to Get Two Games Back from Twins
The Cardinals look to get two games back from the Twins this week.  It was just last week that they dropped both games of the two game series against Minnesota at Busch Stadium.  This time, the Redbirds will travel north to Target Field, where they hope to return the favor.
Game 1
Tuesday night at 7:10 CT, Jack Flaherty will take the mound to get the short series started.  Flaherty is starting in place of an injured Carlos Martinez, who went to the 10-day disabled list, with a muscle strain, last week.  The Twins will send out Jose Berrios, who is 3-4, with a 4.50 ERA in 2018.
The young starter, Flaherty, has already made two starts this year, but is still in search of his first big league win.  In his two starts he is 0-1, with a 3.60 ERA.  He threw five innings in both his previous starts, allowing just one earned run to the Brewers on April 3rd, and three earned against the Pirates on April 28th.  Flaherty did strike out a career high 13 batters in a start for Memphis last week, as he continued to show his dominance over Triple-A hitters.
Game 2
In the series finale, on Wednesday, Miles Mikolas will put his undefeated 5-0 record on the line, against former Cardinal Lance Lynn.  This game will offer many storylines, starting with the matchup itself.  The guy the Cardinals let go, versus the guy they got to replace him.
So far, it looks like John Mozeliak and the rest of the front office made the right decision, letting Lynn walk in favor of Mikolas.  Lynn has had a less than impressive 2018 campaign.  His ERA sits at 7.34 heading into Wednesday and his reputation for eating innings has eluded him this season.  The big righty is averaging just under five innings per start.
On the other side, Mikolas is having a stellar season.  His 5-0 record compliments his 2.51 ERA well.  He also has a WAR of 1.1, compared to a -0.5 WAR for Lynn.  This matchup would seem to heavily favor the Redbirds, barring they are stymied by their former teammate.
What to Watch for
Aside from the matchup in game two, here are some other things to keep an eye on as the Cardinals look to get two games back from the Twins.
Matt Carpenter vs. the AL
Matt Carpenter has struggled mightily this season.  His .145 batting average ranks 82nd out 82 qualified National League hitters.  His OBP, SLG, and OPS rank 69th, 81st, and 77th respectively.  Fortunately, he was one of the best hitters of all time in interleague play.
In 106 interleague games, Carp has a slash line of .321/.410/.602.  He also has 33 doubles, 24 home runs and 70 RBI.  This could be the series where Carpenter finally gets going, despite having an abysmal start to the season.  It is worth noting that he went 0-8 in the last series against the Twins, so he's either due, or his interleague numbers are irrelevant this season.
Struggling Offense
The Cardinals' offense has been struggling lately, to say the least.  Since the sweep of the Cubs, the Redbirds have been held to three or fewer runs in five of six games, going 2-4 during that stretch.  One of those six games was a 13 inning affair with the Padres in which they only scored one run.  If the Cards hope to take this series against the Twins, who held them to one run in 18 innings during the last series, the offense has to be better.
---
Follow me on Twitter @CanyonClark1
This article was originally written by former TSJ101SPORTS MLB Department editor and writer Canyon Clark. Due to systems modalities, the article has been assigned to the author tag designation "Former Writers".