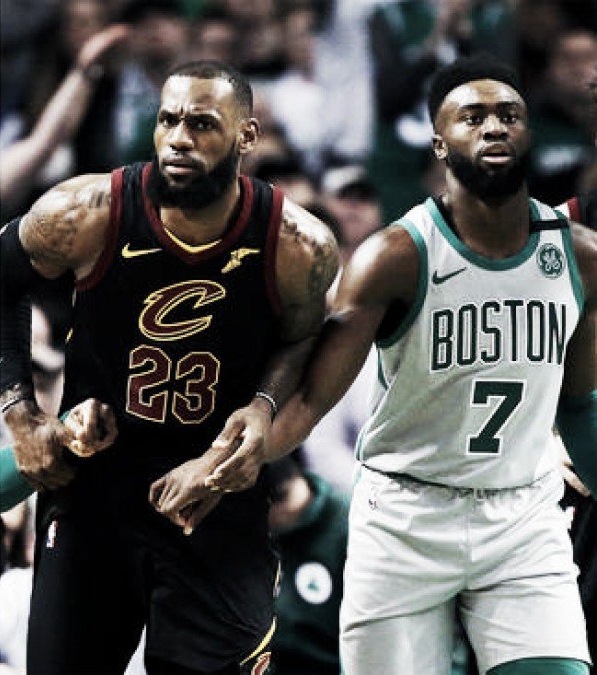 Eastern Conference Finals 2018: Boston Celtics Blowout Cavaliers
BOSTON CELTICS DOMINATE FIRST HALF
Celtic's sense of urgency and momentum allows them full dominance early on in the first half. Hitting an unprepared Cavaliers team hard and fast. Boston shot 58.5% from the field and held Cleveland to 32% shooting. Boston easily leading 61-35 by the end of the first half.
FULL ASSAULT BY BOSTON
A full-blown assault by Boston's defense forced LeBron James into his worst postseason game. The Cavaliers seemed lost in finding a solution against the Celtics. The Cavaliers just couldn't find a way to adjust or recover from the Celtics control. Boston took full advantage, never losing control of the game.
BOSTONS COACH DELIVERS
Brad Stevens easily finds the best match ups and utilizes his players to take advantage of every play. Coach Stevens intuition and uncanny knack of predicting opponents plays, forces easy win in game one.
CELTICS DEFY THE ODDS
Celtics defied the chance of a sweep by the Cavaliers. Their tenacity keeps proving the odds wrong. In order to keep defying the odds, they need to keep playing wisely and with the same urgency every game. If the Celtics continue to play this good, it very well could be the demise of King James reign in the East.