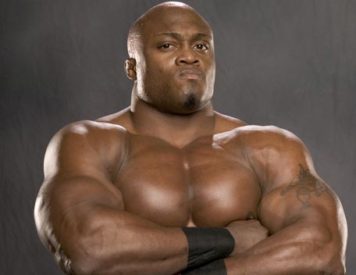 WWE Won't Be Doing Bobby Lashley vs Brock Lesnar
Bobby Lashley, who was released by WWE back in 2008, has officially returned to the WWE a few weeks ago. He is a former 2-time ECW (WWE version) Heavyweight Champion and 4-time Impact Wrestling Heavyweight Champion.
A Dream match WWE Universe wants to see
Fans are waiting for the expected feud between him and Brock Lesnar after Reigns unexpectedly lost to Lesnar at WrestleMania 34 in New Orleans. "The Dominator" made a surprise return the next day on RAW.
The original plan was for the Beast to enter a feud with the Dominator; a feud between Lesnar and Lashley would be a very interesting dynamic. Fans of combat sports initially wanted to see the two behemoths clash inside the cage in the world of mixed martial arts (MMA), as they have very similar styles.
Unfortunately, Lesnar is fighting for the UFC, while Lashley is competing in their rival promotion Bellator MMA. But still, WWE Fans are expressing their interest in a feud between Lesnar and Lashley in a wrestling ring.
Disappointing News!
Contrary to original reports from several different outlets, Dave Meltzer of Wrestling Observer Newsletter reports that the WWE currently has no plans to book a feud between the Beast Incarnate and the Walking Armageddon.
Meltzer has a theory that once Lesnar does leave WWE soon; then WWE only gets two losses out of him. The first lost will definitely go to The Big Dog while another will probably be someone of Mr.Mcmahon's choosing to push as a top star.
And Lesnar has to put someone over before he heads out; while WWE won't be letting this someone to be over 40-year-old who only has a limited benefit for the company.
Will WWE cautiously makes the right call to use what they have left of Lesnar?
Bobby Lashley Next Feud: TSJ Writer's Prediction.
Reigns will beat Lesnar for the Universal Title at some point, and overcome the odds of getting put to sleep by Samoa Joe; The Walking Armageddon will have a feud with The Big Dog.
What about Braun Strowman? I think after Reigns wins the title and Lesnar has one more match left; WWE should make a triple threat match to become a number one contender for the Universal Championship at Summerslam; between The Beast Incarnate, The Walking Armageddon and The Monster among Men.
If WWE is smart, let Braun Strowman beat them both to give a monstrous push to become the number one contender for the title. In a meanwhile, WWE Universe gets the chance to see Lesnar vs Lashley. And also WWE can make Reigns a long-awaited heel turn because of Reigns fearing he might lose the title to Strowman, after years of hard work; joining forces with Paul Heyman, and cheated to retain the title.
This way WWE can build a feud between an old but different scenario with Reigns and Strowman and Lashley. But it's clear that Braun Strowman will win the Money in the Bank Ladder match; and will cash in after Reigns wins from Lesnar. But this leads nothing for Lashley; so the question is why bringing him back if WWE isn't going to make a dream match between Lashley vs Lesnar.
What do you think? Leave a comment.
You can follow us on Twitter:
You can follow the writer
//embedr.flickr.com/assets/client-code.js