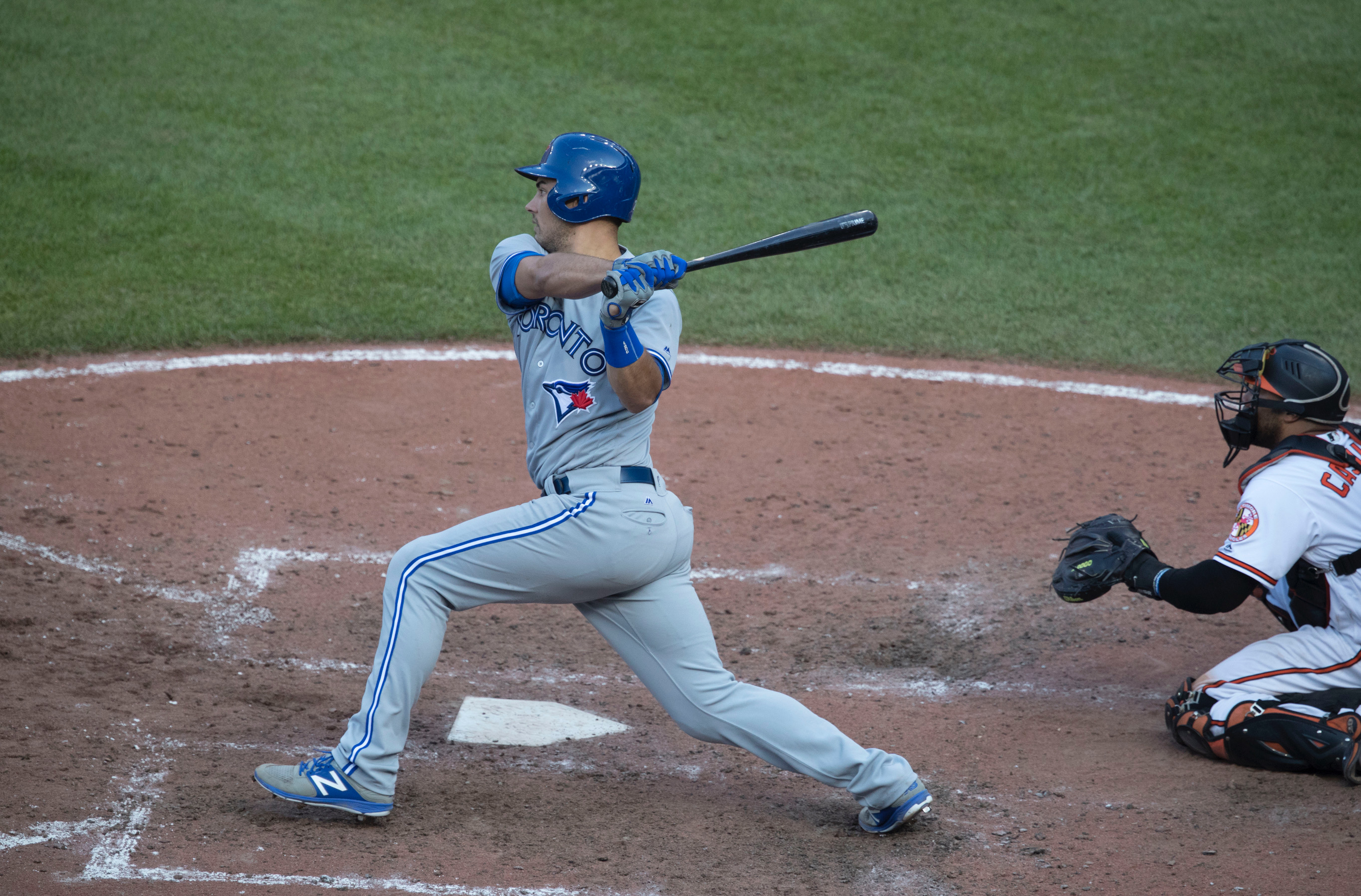 Luke Maile is taking the Blue Jays world by storm. Last April 28 the Blue Jays called him up from Buffalo. I remember getting texts like "is Maile, a catcher?" "Who's this guy Maile?" "How do you pronounce this name?" No one is asking me anymore what position the man plays, or how to pronounce his name. Everyone knows who Luke Maile is.
I've known who Luke Maile was since he was in Tampa. He came out to catch Chris Archer at a game we were watching, and I looked over to my roommate and said: "Let's keep an eye on that one." When the Blue Jays brought him over from Tampa and then up from Buffalo, I was excessively excited. I bought his jersey (which says 22, not 21). And I sat back to wait and watch.
2017
Last season was a very disappointing one for me, as a Maile fan. I got ridiculously excited any time the man got a hit because it happened so rarely. In 2017 with the Jays, Maile appeared in 46 games. He had 130 at-bats, got 19 hits and ten runs. 19 times last season I got excited. His defense was a lot better than the man he had replaced, which is what the Blue Jays were looking for, but it was going to be tough for him to keep a job without his offense improving.
When we picked up Miguel Montero from the Cubs, I knew it was only a matter of time before Martin returned from the DL and Maile was gone. Which did happen, but not the way anyone expected. When Martin returned from the DL, suddenly Maile was on the DL, and the fans were suspicious. It all seemed very convenient. But then Maile had surgery on his knees, proving the team legit, and we all moved on with our lives. He came back in September and had a mediocre month both at and behind the plate, but all he had to do was be better than Montero, and that wasn't hard.
2018
Fast forward to 2018. I don't know what that man did in the offseason, but I am a fan of it. So far this season, Luke Maile is taking the Blue Jays world by storm. In 17 games he has had 67 plate appearances and 59 at-bats. His batting average is .339. He has 20 hits, 12 runs and 14 RBIs, including two homers. His career high home runs in a season are 3. He holds the franchise record for most consecutive base hits with runners in scoring position, with 9. That's the most consecutive hits with RISP since Tulo had 10 with the Rockies.
Let's talk walk-offs. So far this season, Maile has two walk-off hits, both coming in extra innings. The first was in game 2 of the doubleheader against Kansas City. He hit a walk-off single to score Kevin Pillar. The second walk-off came last night, on a home run. Last night's walk-off came on Maile's second home run of the game, which was also his second home run of the season. His home run in the seventh was the first time he'd gone deep since May 31 of last year. Last night was the first multi-home run game of his career. Martin is batting poorly and Maile is hitting well. If Maile can figure out how to help Marco Estrada out of a jam, there might be a regime change in Toronto.
Luke Maile is taking the Blue Jays world by storm, but the Blue Jays are also putting together an exciting season so far. Will it last? No one knows. Am I going to enjoy it while it's here? Absolutely. And I'm going to enjoy watching Maile have a breakout season and prove to everyone what I've known all along: this is a man to watch out for.
Feel free to follow me on Twitter @SusannahElyse