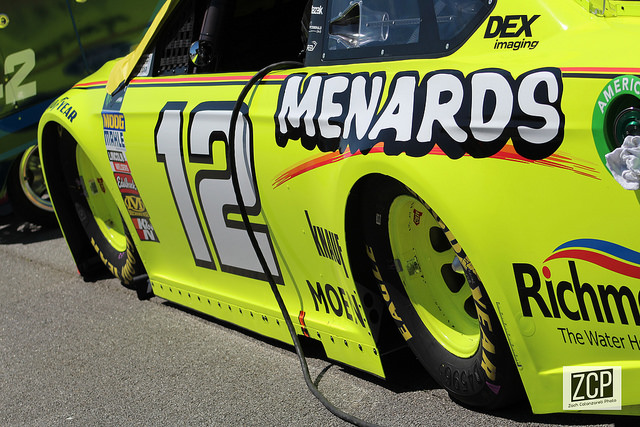 So far in the 2018 Monster Energy NASCAR Cup Series season, there have been many surprises. Perhaps one of the most pleasant surprises has been the performance of Ryan Blaney. Blaney made the move over to Team Penske in 2018 after 1 part-time and 2 full-time seasons at Wood Brothers Racing. Many people, including me, expected Blaney to have to undergo a brief adjustment period with the team to begin performing the way he did in 2017. However, Ryan Blaney has done nothing but impress for much of this season.
Ryan Blaney's Early Sucess
In the first seven races of the season, Ryan Blaney tallied up 5 top-ten finishes and 3 top fives. Blaney impressed immediately by winning Can-Am Duel number 1. He also dominated the Daytona 500 by leading 118 laps en route to a 7th place finish. If it wasn't for a late race caution, Blaney likely would've held on and won the race. Following for Blaney, there was a streak of consistent races that saw him sitting 3rd in the points standings 7 races into the season.
Ryan Blaney's Recent Struggles
However, this is when the trouble began to rise. NASCAR made their way to Bristol for the 8th race on the series schedule. Early on Ryan Blaney was dominant, leading 100 of the first 117 laps, then disaster struck on lap 118. While leading, 3 lap cars wrecked directly in front of him derailing his dominant performance to that point. After such a promising early portion of the race, Blaney was unable to finish and ended the day 35th. Richmond the next week was Blaney's only truly poor performance. Running around 15th all night long and running into issues late, he only mustered a 22nd place finish. At Talladega, Blaney performed well for most of the race. But he was caught up in a late wreck and finished 18th.
Recent Success a Sign of Things to Come?
These 3 races were a giant skid from his performance early on in the season. At Dover, it was going to be the race where we see if Blaney could get back on track. Blaney did just that by earning points in both stages and finishing the race in 8th. It was a great sight to see that despite a rough patch Blaney didn't let it affect his confidence.
Some great tracks for Ryan Blaney are coming up on the schedule. With this in mind, look for Blaney to go on another impressive run. Based on recent performance, nobody should be surprised if he locks himself into the Playoffs in the coming weeks.