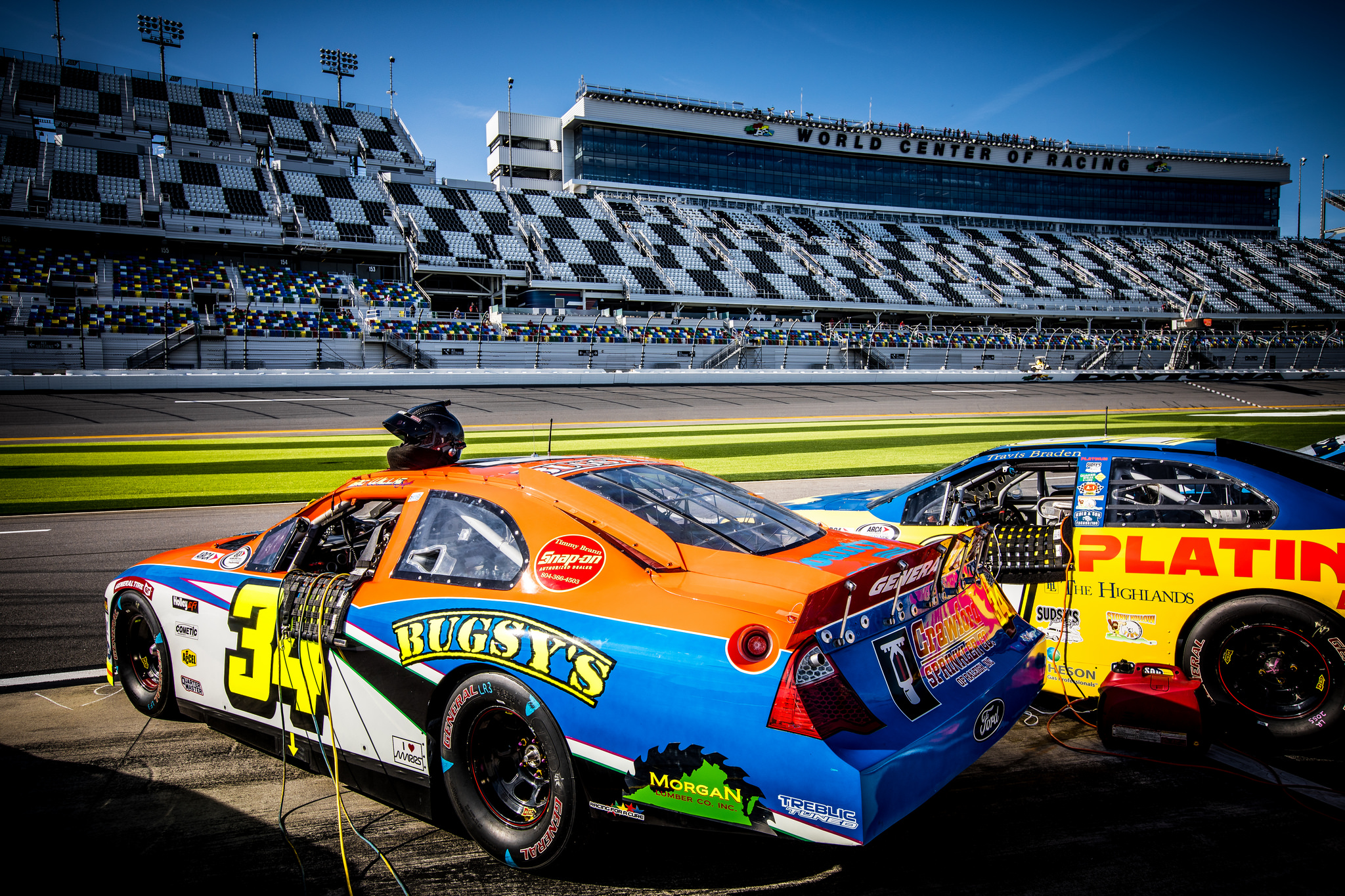 NASCAR Buys ARCA Racing Series, Investing in Future Generation of Racing Stars
Announced on Friday at Talladega Superspeedway, NASCAR has obtained the ARCA Racing Series. For 60 years, ARCA and NASCAR have operated alongside each other as national sanctioning bodies for stock car racing. This acquisition is a move that shows great investment in the future generation of racers and short track racing.
ARCA's Current State
Also known as the Automobile Racing Club of America, ARCA sanctions several regional racing series. Their flagship national platform is the ARCA Racing Series Presented by Menard's. This series has been a step below the NASCAR Camping World Truck Series in driver development. Many current stars throughout all of NASCAR have come through ARCA.
ARCA's current schedule includes 20 races on a variety of tracks across the country. This weekend at Talladega, ARCA has a rare combination weekend with NASCAR. The General Tire 200 will be raced on Friday. Other NASCAR tracks that ARCA visits include Pocono, Daytona, Gateway, Charlotte, Michigan, Chicago, and Kansas. The event at Charlotte returns this year after a hiatus, as part of the May events at Charlotte Motor Speedway.
Recent NASCAR Graduates of ARCA
The current list of winners and champions in the ARCA Racing Series reads like a whos-who of NASCAR's new class of drivers. Recent champions include Ty Dillon, Chris Buescher, Grant Enfinger, and Chase Briscoe. At one point, Chase Elliott was also the youngest winner in ARCA history.
What This Move Means for the Future of Racing
In recent weeks, Kevin Harvick has been very vocal about the necessity of short track racing and its current struggles. As a result, people across the NASCAR world, including Dale Earnhardt Jr., gave their opinions. The consensus was that short track racing needs to be further emphasized on a national stage. Therefore, this talking point was the likely catalyst for this decision by NASCAR. It appears that this came to fruition due to ARCA being the premier series nationally for short track racing.
Immediate Future for ARCA
In their press release, ARCA officials announced that the series will operate unchanged for the 2019 racing season. Furthermore, any changes for 2020 and beyond are forthcoming announcements.
The spearhead for this effort in purchasing ARCA was NASCAR's Jim France. The Vice Chairman has been a proven master of motorsports in the past. France also orchestrated the merger of GRAND-AM Road Racing and the American Le Mans Series into IMSA in 2012. "Our NASCAR family has long had a special connection with our friends at ARCA. This is a logical step in demonstrating our commitment to the next generation of racers,'' France said.
In conclusion, this business deal is a major step forward for American short track stock car racing. While nobody knows what the future may hold, this appears to be a great move for the stability of stock car racing. It appears that both short track racing and the newer generations of racers will benefit from this decision.