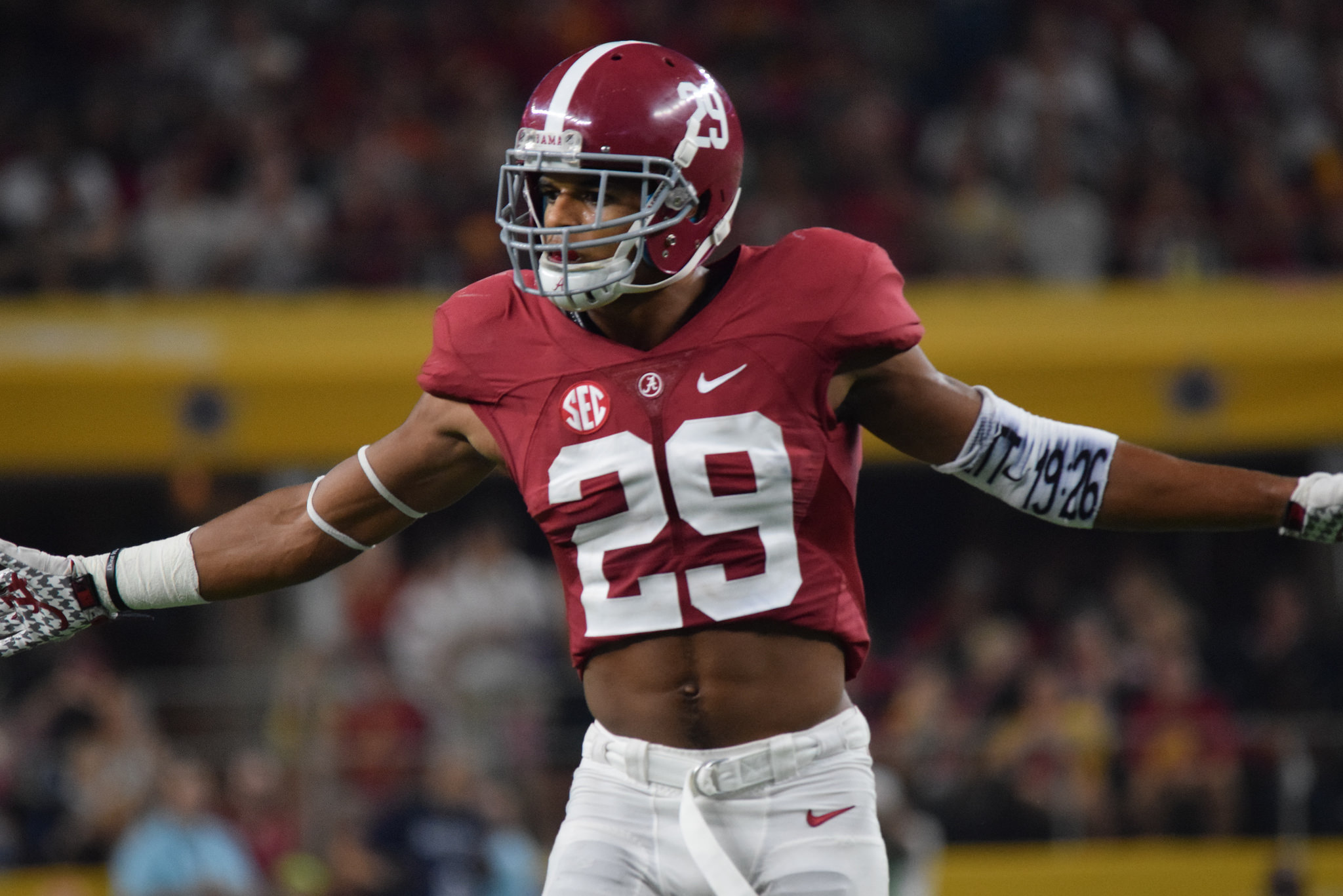 Alabama DB Minkah Fitzpatrick Selected 11th Overall By The Miami Dolphins
Alabama DB Minkah Fitzpatrick; a New Jersey native; was believed to be a top-five player by Crimson Tide head coach, Nick Saban. The defensive back was a key player in Saban's defense. Also, he would step-in different roles such us safety, slot-corner, and linebacker.
Fitzpatrick is one of the 15 players from Alabama that will go in the first round. In addition, his appeal to teams is his versatility, athleticism, and intangibles. Also, in 2016 he was two-time All-American and a Jim Thorpe Award winner in 2017.
In three seasons, the defensive back totaled 171 tackles, 16.5 tackles for loss, five sacks, nine interceptions and 24 passes defended. In 2017, Fitzpatrick had 60 tackles, eight tackles for loss, 1.5 sacks, one interception, seven passes defended and one blocked field goal.