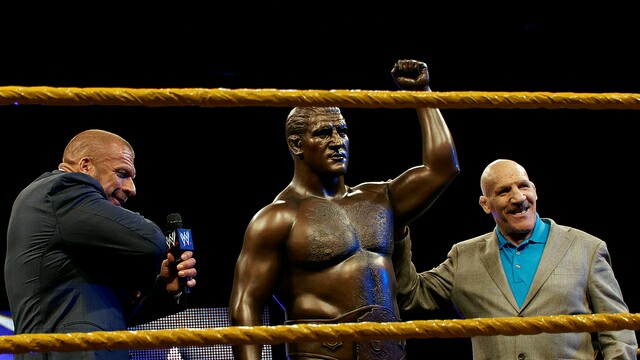 Bruno Sammartino Has Passed Away
This past week, we lost one of the pioneers of the wrestling business. The legendary Bruno Sammartino has died at the age of 82. Sammartino had been in declining health for several months and was in the hospital for two months prior to his death.
As soon as Sammartino's death was announced, tributes came in from wrestling personalities from all eras. Hulk Hogan tweeted "RIP Bruno, thank you for loving and living our business, only love HH." Also,  WWE COO Triple H posted "Devastated to hear the passing of a true icon, legend, great, honest and wonderful man. A true friend…and one of the toughest people I've ever met. My thoughts are with his entire family."
WWE paid tribute to Sammartino by starting Monday Night Raw with a 10 bell salute and a remembrance video. One thing is clear, Bruno Sammartino was one of the biggest names in the history of the wrestling business. He will be sorely missed by everyone in the business.
Reaction
It's always a sad day in the wrestling business when a legend passes away, but this one is a little extra sad. Sammartino was one of wrestling's first superstars. He and Andre The Giant were household names whether people watched wrestling or not.
The last time the WWE universe saw Sammartino was at his hall of fame induction at Madison Square Garden in 2013. Since then, Sammartino has been battling various medical issues until his death.
Even though he was in the hospital for the last two months of his life, it was still a shocking announcement when Sammartino passed away. While it's incredibly sad that Sammartino has passed, all we can do is thank him for what he gave us while he was here and remember the amazing wrestler and person he was.
Social Media
Follow us on Twitter: @T101Sports
and you may also follow the writer: @alex_dienst