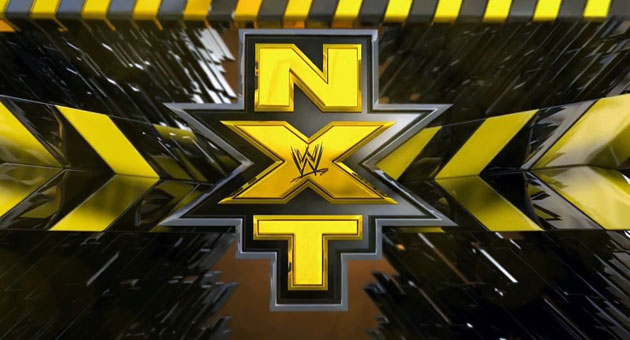 Rumored Card for NXT TakeOver: Chicago Makes its Rounds Online
Although WrestleMania 34 was only a couple of weeks back, fans have already moved on from the novelty. Right afterward, the RAW and Smackdown Live shows following the event got people talking about the upcoming 'Superstar Shakeup.' And now that that's passed as well, it's time to move on to talking about other things. First, the Greatest Royal Rumble is at the end of this month in Saudi Arabia. Oddly enough, though, that's not what people are buzzing about. Instead, people are getting anxious to see NXT TakeOver's next pay-per-view.
An insider online recently leaked the rumored card for the June 16th event. The show will be in Chicago's All-State Arena.
The (probable) match card is as follows:
Aleister Black vs. Johnny Gargano vs. Tommaso Ciampa for the NXT title.
Ricochet vs. Velveteen Dream.
Shayna Baszler vs. Dakota Kai for the Women's NXT title.
Adam Cole vs. Pete Dunne in a champion versus champion match.
The Undisputed Era vs. Oney Lorcean and Danny Burch for the NXT Tag Team titles.
Ashley Sweetly Writes
Now, I don't know about you guys, but I am already looking forward to this. I know that this is all subject to change. Yet, this looks to be something truly enjoyable. With the fantastic rivalry between Johnny Wrestling and Ciampa, I'm very interested to see how Aleister will play into it. The chemistry and in-ring capabilities among them will be outstanding.
The other pairing that I imagine will be a 5-star match will be between Dream and Ricochet. We've already seen these two in action in NOLA. I have a feeling that they will put on a great show. I'm not sure how well Ricochet's promos are, but Dream is great at getting into his opponent's heads. Honestly, the only thing that would make this match better would be adding ladders.
Shayna impressed me beyond belief against Ember Moon. I'm glad that the NXT uppers (ahem, Triple H) gave her a go with the title. I hear all the time of fans complaining that she doesn't do any good moves her promos stink, et cetera. But they played off from her strengths instead, and she was painted as a monstrous heel. I love that, and she deserves that belt. However, I don't foresee Dakota Kai–or any woman, really, taking it off from her. At least not so soon.
And of course, anything with the Undisputed Era has been pure gold. Add in Pete Dunne, and I'm sure we'll see a steady stream of cheating and excellent wrestling.
Which match are you guys hoping to see? Do you think the WWE will stick with this card, or will others be added? Let us know your thoughts in the comments below!
Social Media
You can now follow us on Twitter!
You can also follow me, the writer: